Network Radio is VOIP and not traditional RF radio, but it does share a number of things with traditional radio. Starting with the software, Zello provides a channelised platform and this has been adopted by amateurs to provide a starting point for activity.
Radios are available from £80 to £199 online.
The software can be downloaded on your mobile phone, tablet and computer by visiting Zello.
You can access these channels by searching for Network Radios and looking for this logo.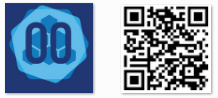 Channel 00 to 06 provide general chat, you can call CQ and listen on any channel. Every user must be registered and approved by a moderator before you can speak in the groups, but you can listen without any further delay.
The system uses PTT (simplex) communication, so sounds and feels like traditional radio. If you have a mobile or tablet you probably want to set up the PTT toggle ON so you can take your finger off the screen while talking.
Like traditional radio call CQ, wait and see who comes back and have a chat! It could be someone local, or on the other side of the world, a bit like DSTAR or DMR via an internet gateway.
The audio quality is excellent compared to DMR and DSTAR, nice clear and punchy audio without the retro hiss and crackle of analogue systems.
I opted for a Network Radio (mobile phone with PTT button) and selected the 7S+ Android phone with 2 SIM slots and the device supports 2,3 and 4G. Some of the very cheap models don't support 4G so worth checking. It is basically a cheap android phone, but much cheaper than dropping my Google Pixel while trying to have a chat.
If you want to have a listen to the channels, audio can be switch on and off using the tabs below.
Channel 00
Channel 01
Channel 02
Channel 03
Channel 04

Channel 5

Channel 6