The TYT MD-380 is a Chinese DMR handheld. They can be found under different badges  Retevis RT3. Priced between £99 and £149 depending on source.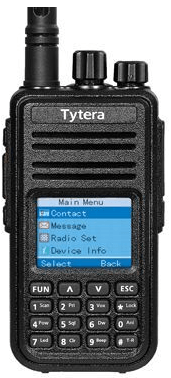 They are available in 400 to 480 MHz and 136 to 174 MHz. The UK amateur market has in the main adopted 433 MHz .
I have written a short review with links to codeplugs and software.
The radio is well constructed and robust, and while its primary purpose is DMR is will also do analogue FM and can be programmed to support all of the 433 MHz analogue repeaters.