The HF bands still provide some interesting listening, even with all the modern technology it still provides a low cost backup.
Air traffic will of course use VHF within a couple of hundred miles of land, but that means on transatlantic flights the vast majority is outside of VHF coverage. HF is by no means the primary means of communication, but it is still used and does provide a low cost method to communicate beyond Line of Sight (LOS)
Air traffic is controlled by zone, below you can see the regions involved.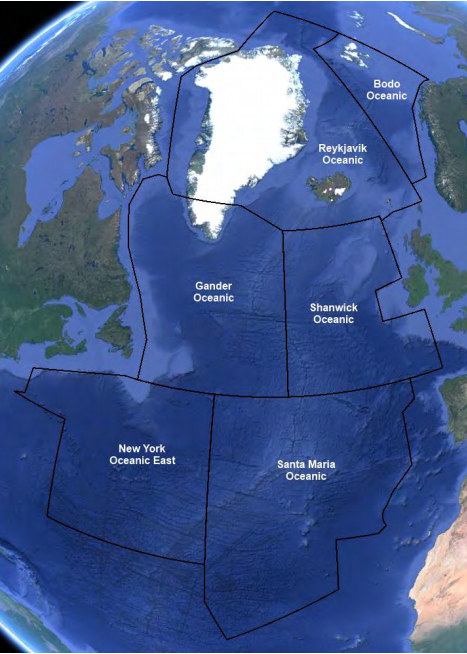 Shanwick Radio provides a long-range voice communications service for Oceanic Air Traffic Control in the eastern half of the North Atlantic. Shanwick Radio keeps in contact with all flights in Oceanic Airspace mainly by means of High-Frequency Radio (HF), but also uses VHF Radio and Satellite Phone (SATPHONE).
HF can provide a wide range of coverage depending on the frequency and time of day/night. VHF coverage, on the other hand, is limited to LOS range typically around 200 to 300 miles. Shanwick Radio uses over 20 HF and 2 VHF frequency channels.
Shannon (Ireland) ATC also provides a VOLMET service, broadcasting 24 hrs a day on a number of frequencies. You can use these stations to check the propagation of the HF bands.
Gander (Canada) also provide VOLMET services, and this can be ideal for checking propagation to the USA. It's worth remembering these stations are well-sited with 5 to 10 kW of RF power.
You can listen to the VOLMET service on your own HF receiver or online SDR
HF is also used on air-sea rescues, on the following frequencies, the air-sea rescue helicopters use the callsign format Rescue xxx.
The Shannon (Ireland) and Gander (Canada) HF frequencies are listed below, not all frequencies will be active at the same time. Traffic will depend on HF propagation, and frequencies will vary by time of day.
I have a KIWI SDR online, although my urban location is a bit noisy!
Did you know you can submit a reception report online and receive a QSL card!
You can download a CSV file with the frequencies here to load into your scanner.
HF North Atlantic Air Traffic Control
This map (Credit ICAO.int) gives you some regional context to the frequency plan.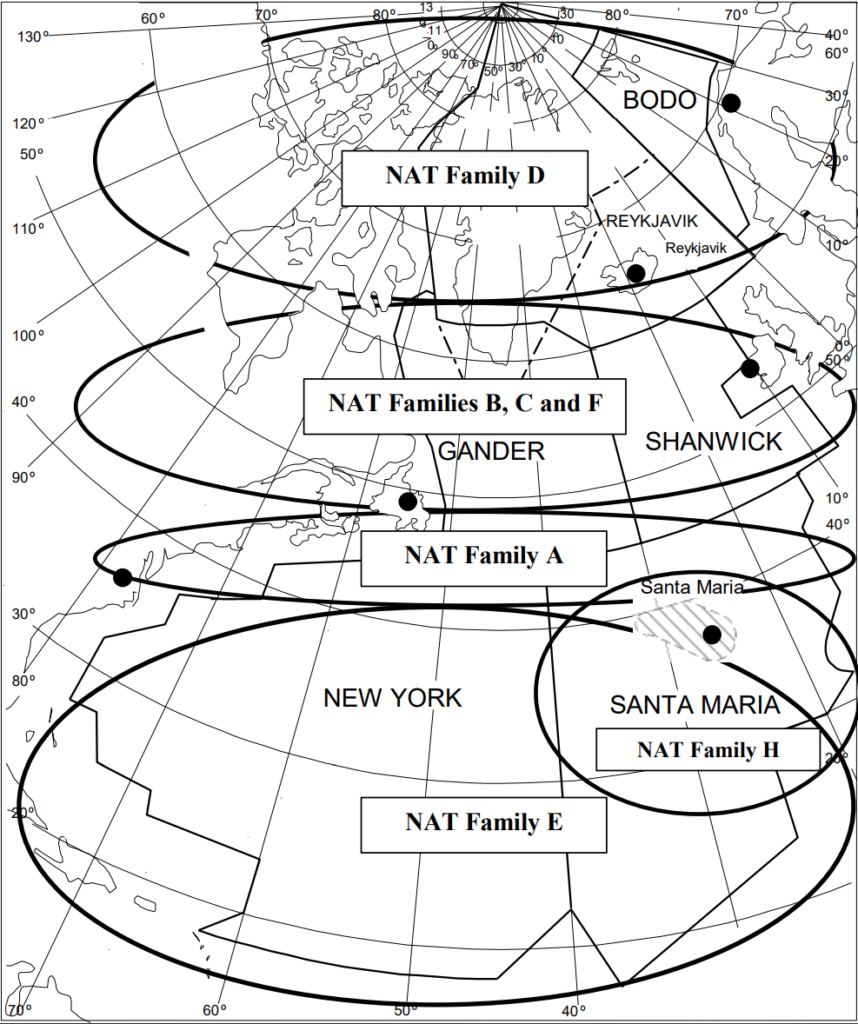 The transmitter sites (receivers sites often separate) are well located, you can view them in Google Maps
Gander Radio (Canada)
Shannon Radio (Ireland)
You can track aircraft around the UK in real-time using just a Raspberry PI and dongle.
You may also be interested in HF ACARS, another HF communication method to track and message aircraft.
You can buy your own Kiwi SDR online
Further reading
Aircraft communication systems