A while ago I completed the QRP labs WSPR transmitter, you can read about that project in this article. I wondered how easy it would be to set this up in the garden, solar and battery powered.
The QRP labs unit transmits around 200mW, and the idea was to have this running 24×7 transmitting around 80% of the time and band hopping. I have the multi-band option, with BP filters for 3.5, 5, 7, 14 and 21 MHz.
Searching eBay I found a low costs solar charge controller and solar panel. I also needed a voltage regulator to drop the 12v to 5v for the QRP labs unit.
The items I selected are not "high quality" it was more proof of concept. The charge controller is in fact so high quality even China didn't put their name on it.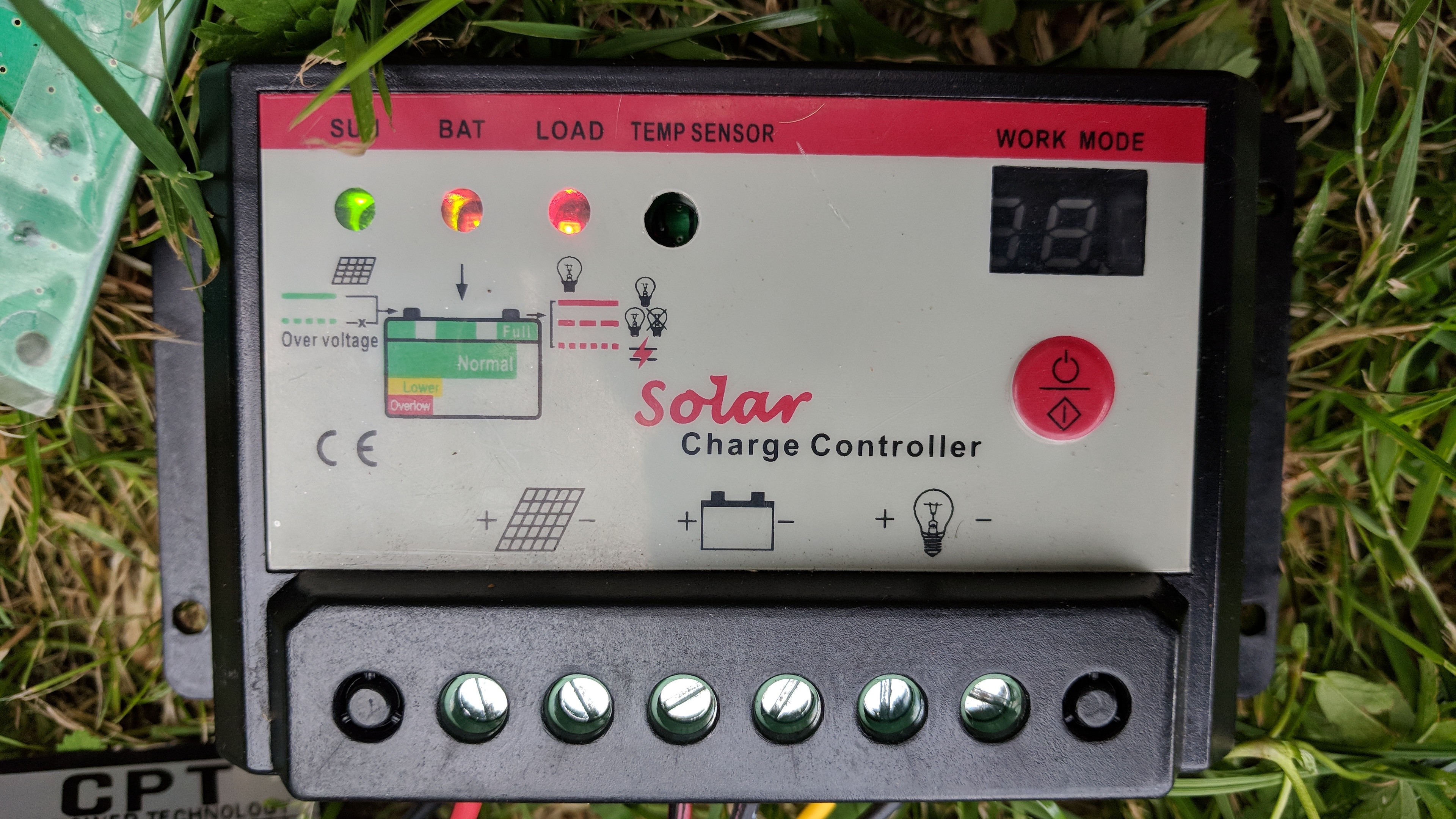 The charge controller is marked as follows.
10A Advance Pulse Width Modulation (PWM) Charge controller:
Automatic 12v/24v recognition (need 2 panels to run 24v systems)
Fully 4 stage PWM charge management
Day/night recognition
Dual mosfet reverse current protection
Protection from over-charging, deep-discharging and reverse connection from both solar panel and battery
Protection from short circuit and over current
LED indicator to show charging/fault/battery status/load status etc
LED digital display to show the load work mode and status
Self-consumption: 10mA or less
Working temperature: -35C to 60C
Working Humidity : 10% to 90% RH
Size: 14 x 7.5 x 3cm
Weight: 180 g
Terminals for wire up to 6mm2
The solar panel is marked 10w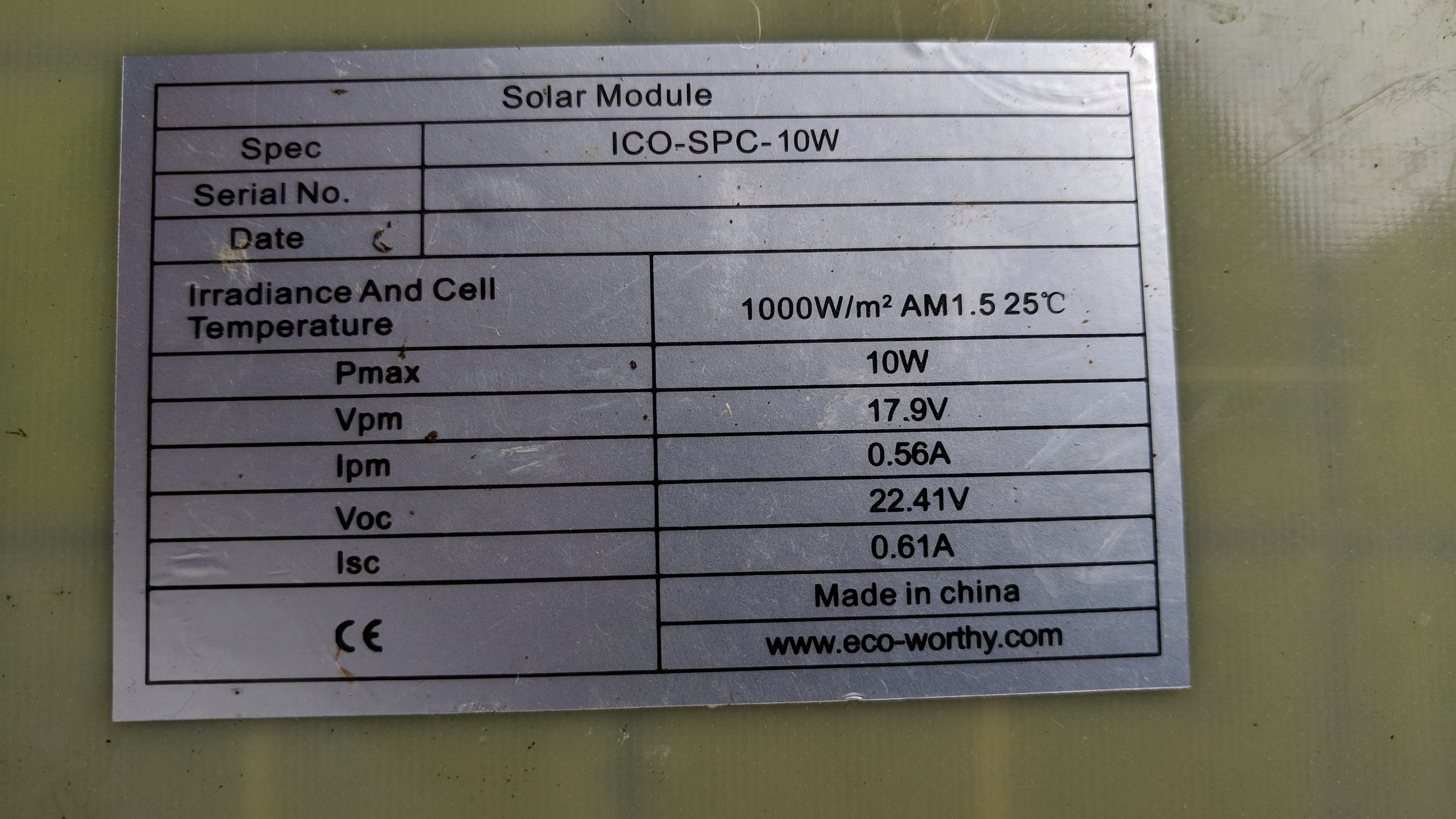 The QRP labs kit was connected to the GPS module, battery and a random bit of wire and placed in a plastic bag. I left it running 24×7 for 8 days and then checked the battery voltage.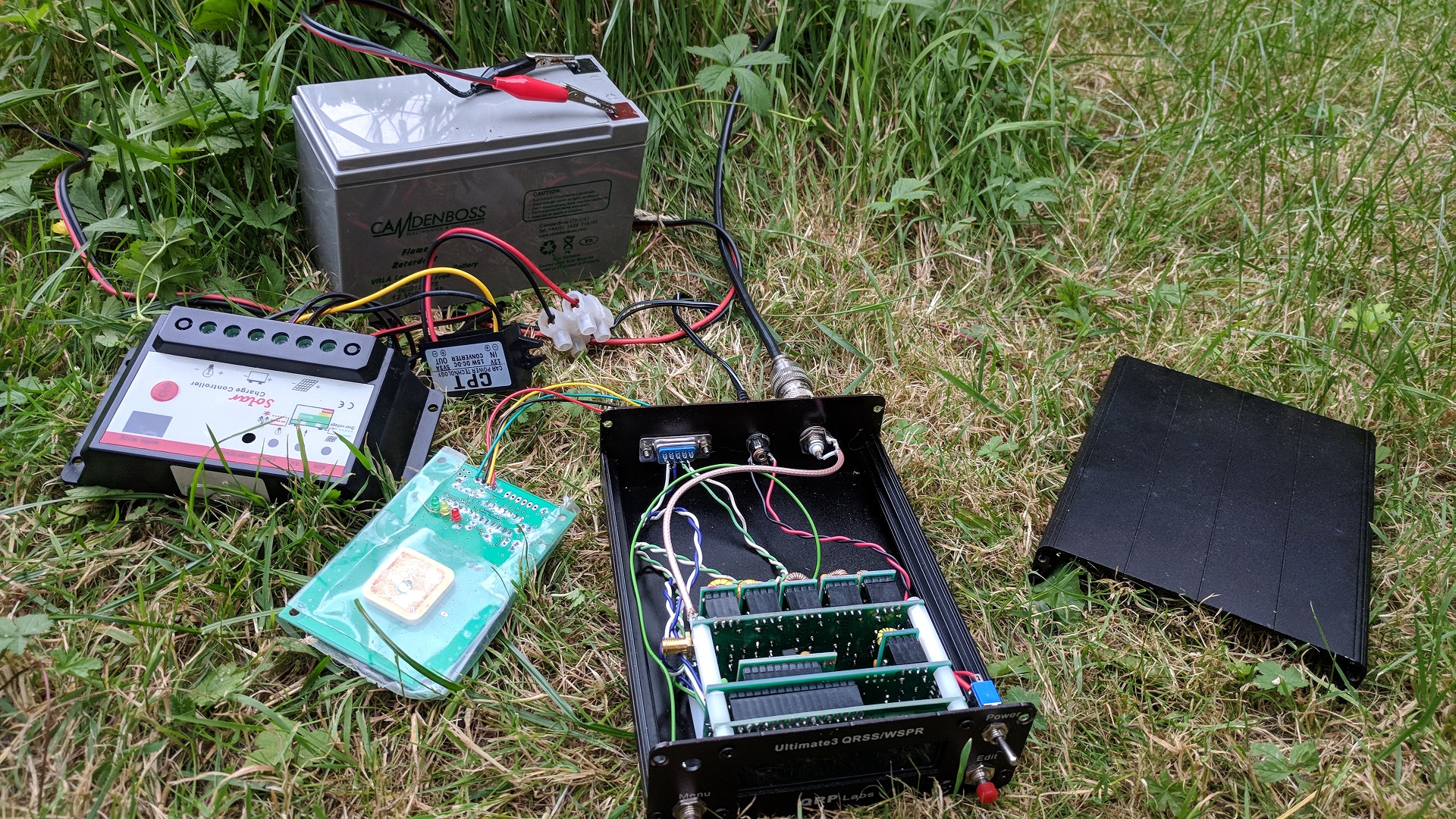 The voltage showed 12.7 volts, I consider that to be a success.