Using the club call M0SNB June saw another chance to operate 70 MHz outdoors in the RSGB contest, with perfect weather at 24c. The contest site at the Secret Nuclear Bunker was used, at some 110m ASL it has good take off in most directions.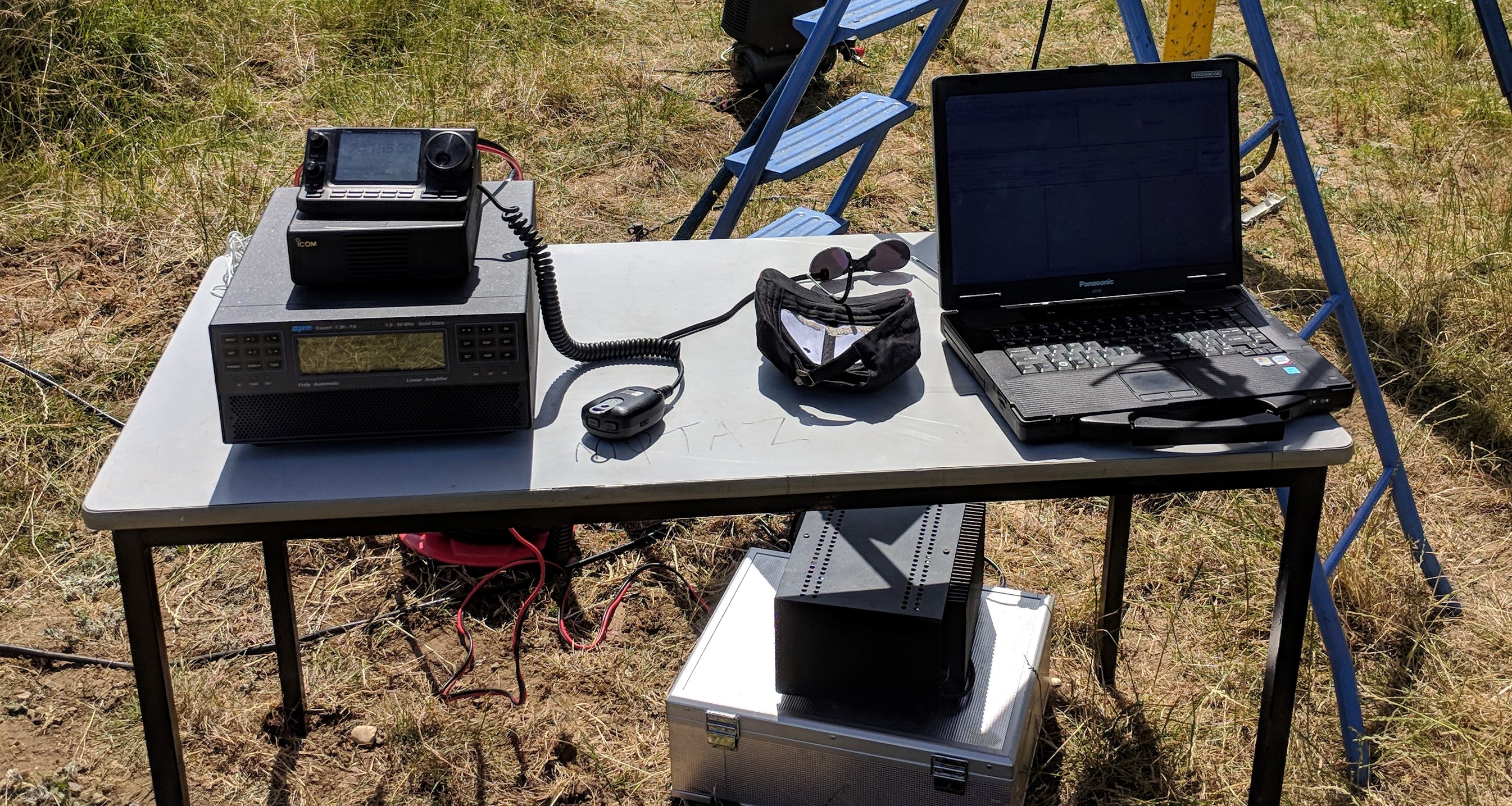 Using the homebrew 6e 70 Mhz beam, and the solid-state amplifier to deliver 160w worked a treat, with our best DX EI2FG @ 568 KM.
The antenna uses the latest in "push fit" technology. You can read more about the antenna in this article.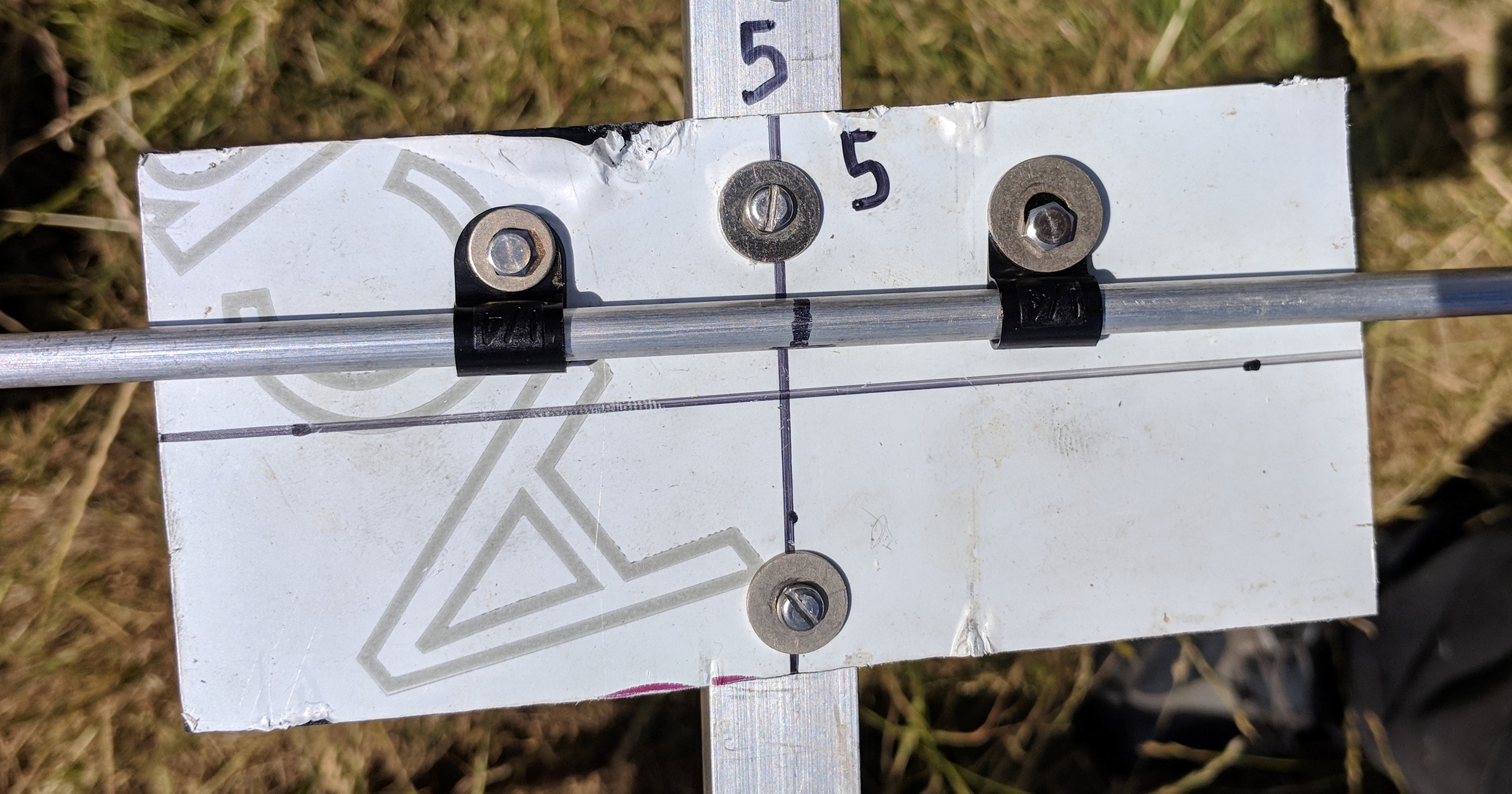 Over the course of the 2Hrs operating, I worked GW, GM, GI, GC and GD.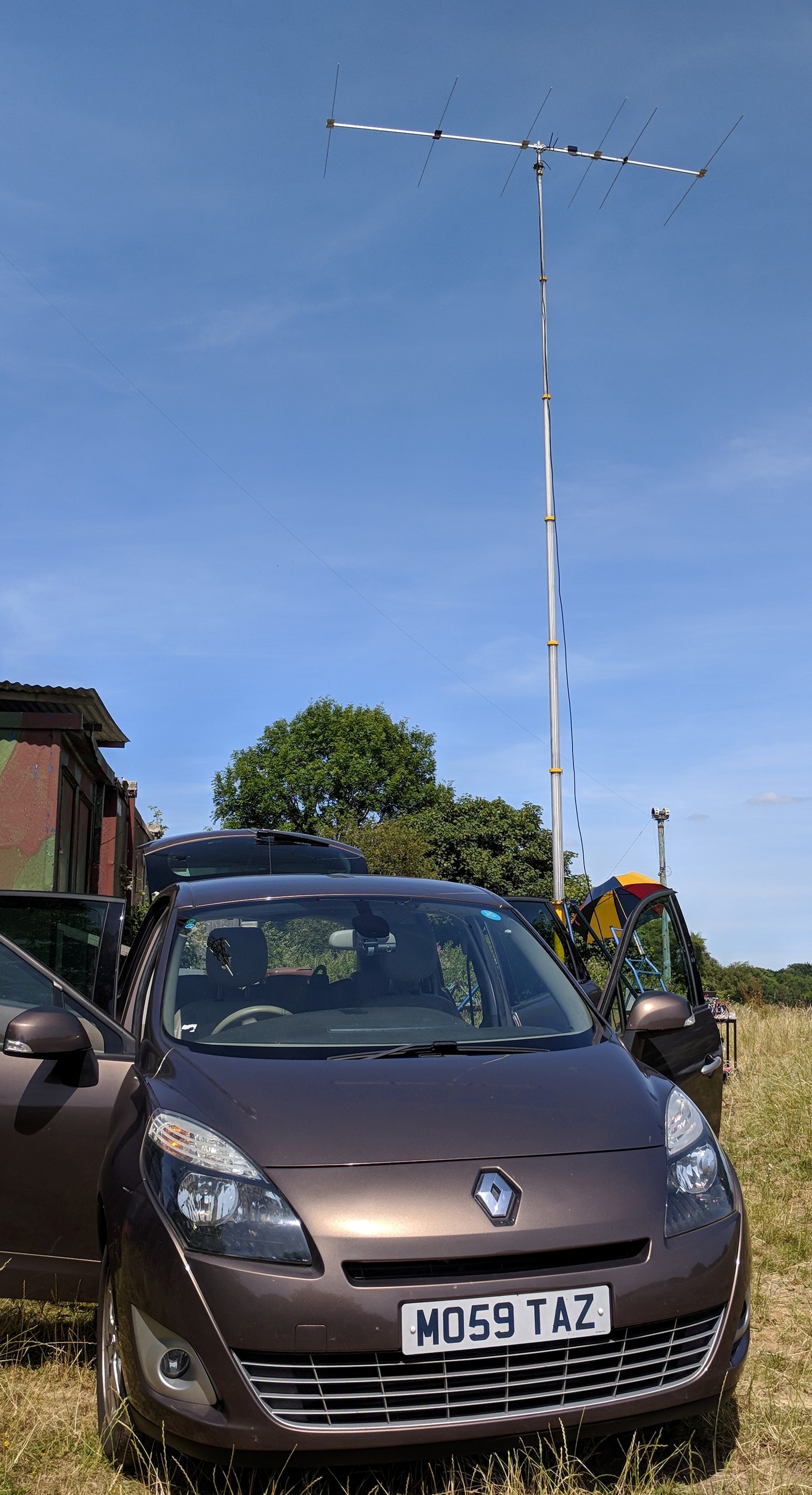 Here is the QSO map for the afternoon.