I noticed the @essexham crew had tweeted that they would be operating radio from Shoeburyness on Sunday, and the weather forecast was looking good so I decided to head over and say hello.
I had never operated from the car park (adjacent to the beach) at Shoeburyness, but was aware of the location as its popular with walkers and kite flyers.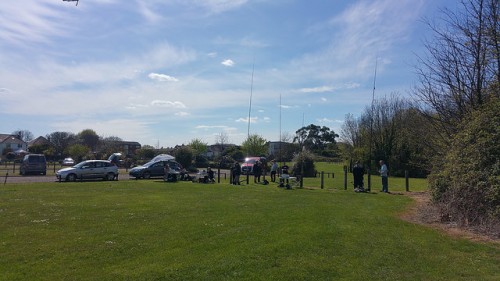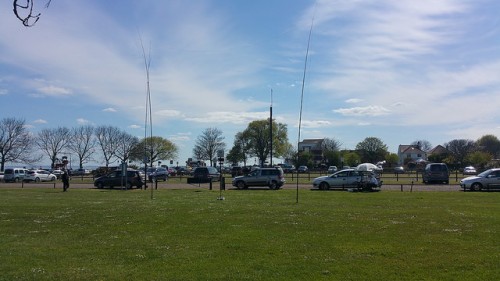 I packed up the car, taking the Icom 7100 and roach pole / Slim Jim antenna, 85 Ah leisure battery The journey down was a little busier than expected, mainly due to the fine weather and Bank Holiday rush to the coast.
Here you can see the various roach poles, above setup for 40m and 144 Mhz
Peter G0DZB had a loop for 30m setup between the roach poles.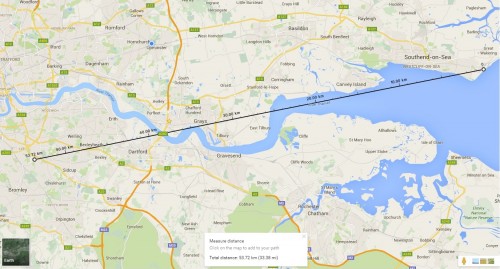 Setting up the roach pole and slim jim on 70 MHz and I was able to work M0KSJ around 50km away
 I was also able to work station in Basildon and Chelmsford, but the band did see a little quiet.
I then turned my attention to some pictures  snapped this picture looking East towards Foulness Island. The sea was some considerable distance out, leaving the boats beached and a wide expanse of sand.