FT8 has taken the HF bands by storm, a bit like PSK did in the early 2000s. These days it seems the mode of choice for DX stations, allowing them to make a number of QSO is a short duration. If you haven't checked out FT8 then I would suggest you head over to Joe Taylor website and have a look at some of the weak signal propagation modes available.
If you are new to FT8 you may find this operating guide helpful.
Connecting my Icom 7100 to Ham Radio Deluxe, and then WSJT-X to "Ham Radio Delux" works just fine for me. It should be possible to connect WSJT directly to the Icom radio, but a lot will depend on your operating preferences.
The agreed dial frequency is 144.174 USB and you will see activity most of the time, probably more in the evenings and weekends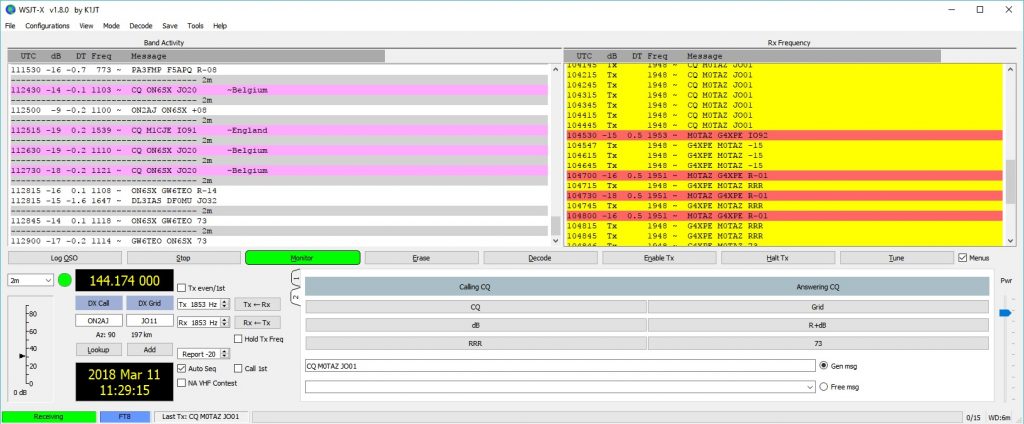 Its quite common to see Germany, France, Belgium, Ireland, Wales and Scotland in a few hrs of monitoring under flat conditions.
50 MHz is also popular and works well under short sporadic E opening.