Today was the RSGB first 70 MHz contest, and the weather was forecast to be overcast and dry. I operated from the SNBCG contest site at the Secret Nuclear Bunker Kelvedon Hatch.
The Icom 7300 and homebrew 6e beam was used in the field, and the Expert 1.3KA provided 160w to the antenna.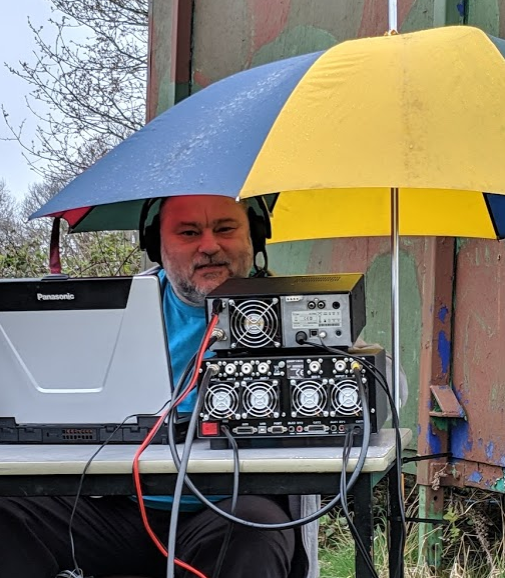 The pump up mast provides 10m elevation, and the bunker location has good take off in most directions. The only issue is some local noise when you beam towards the cellular mast that is on site.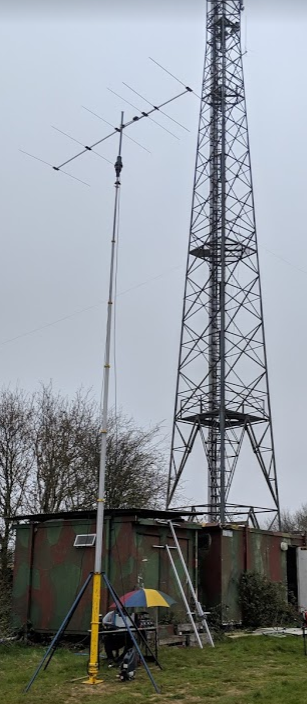 Unfortunately the weather had other ideas, and it soon became apparent that sitting outside alfresco was no match for the British weather. The addition of an umbrella helped for the first shower, but the rain radar soon confirmed more was to come.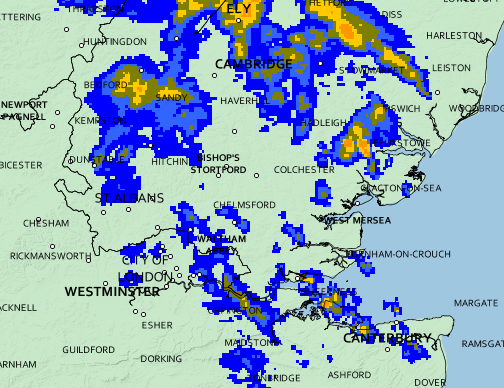 I decided to pack away after 90 minutes operating, as the weather was set to get worst. I also noticed a very high noise floor when both in and beaming towards the rain.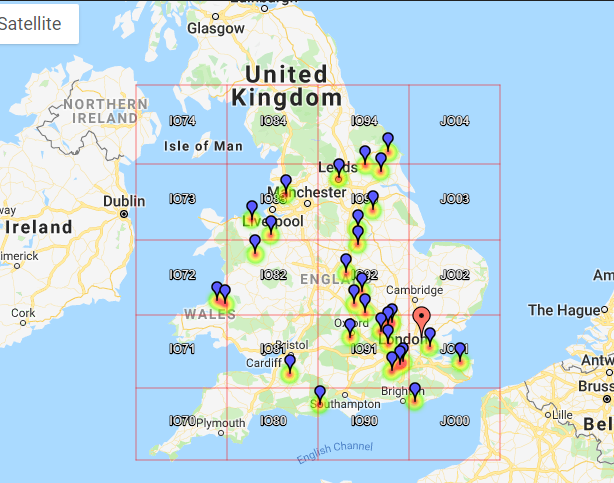 Sadly an early close meant not too many worked, but its the taking part that counts 🙂
Thanks to Dave M0YOL for his help setting up and taking down. Claimed score online, best DX GW0GEI at 314 KM