The UK government have set the agenda for new cars to transition from ICE to BEV by 2030. On Dec 21 the SMMT said in a press release
"There was some good news, however, with 2021 the most successful year in history for electric vehicle uptake as more new battery electric vehicles (BEVs) were registered than over the previous five years combined.3 190,727 new BEVs joined Britain's roads, along with 114,554 plug-in hybrids (PHEVs), meaning 18.5% of all new cars registered in 2021 can be plugged in. This is in addition to the 147,246 hybrid electric vehicles (HEVs) registered which took a further 8.9% market share in a bumper year for electrified car registrations, with 27.5% of the total market now electrified in some form.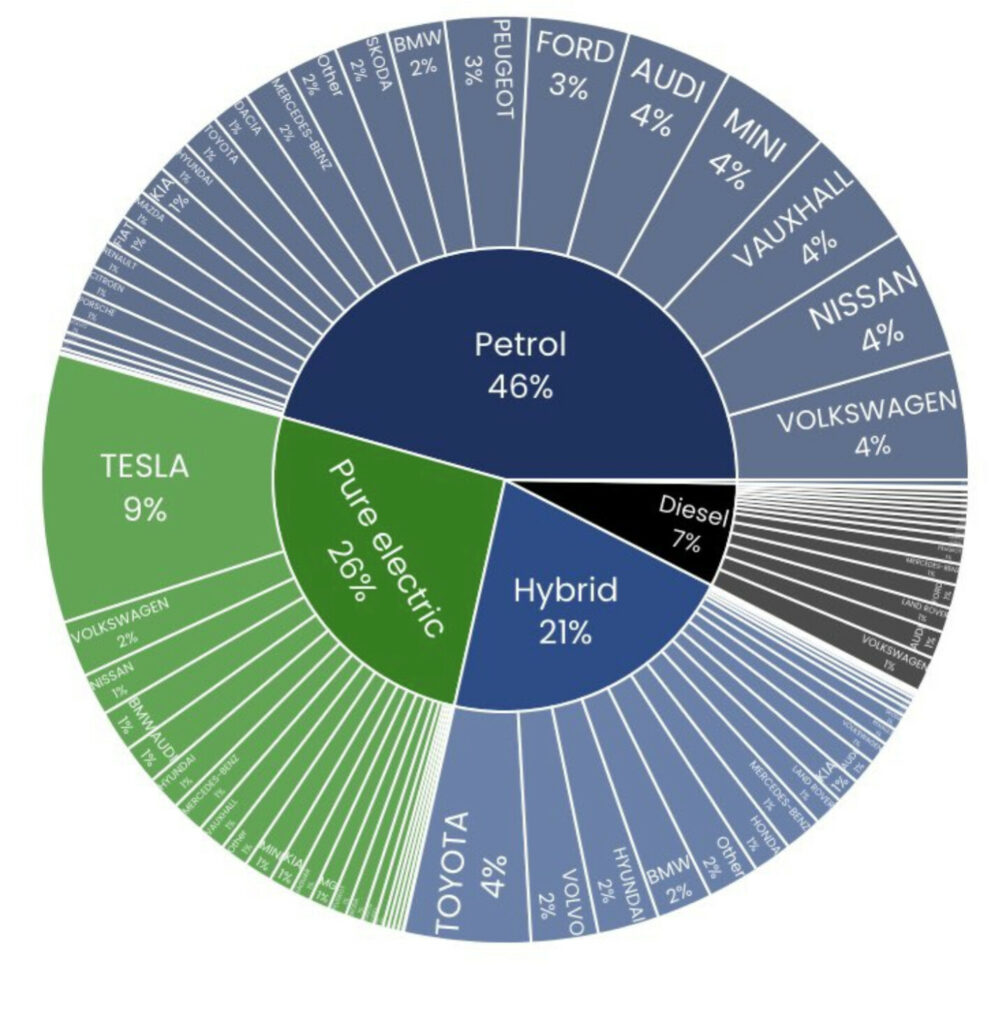 In July 21 I ordered the Hyundai Ioniq 5, a BEV with a range of around 240 miles. The vehicle took some time to be delivered, due to the electronic component shortages, and was delivered in Dec21.
The vehicle is fast charge capable and comes with a host of new technology. If you are thinking about a new car, and have decided BEV is the route for you, then like me you will have some questions to ask.
Home charging Tariff
I have the ability to home charge, so I had a smart home charger fitted by Pod Point, and changed my electricity tariff to an EV designed one from Octopus. If you want to share £100 then feel free to use my referral code. It costs nothing, and will credit with £50 free electricity! The offer is available to EV and non EV tariffs.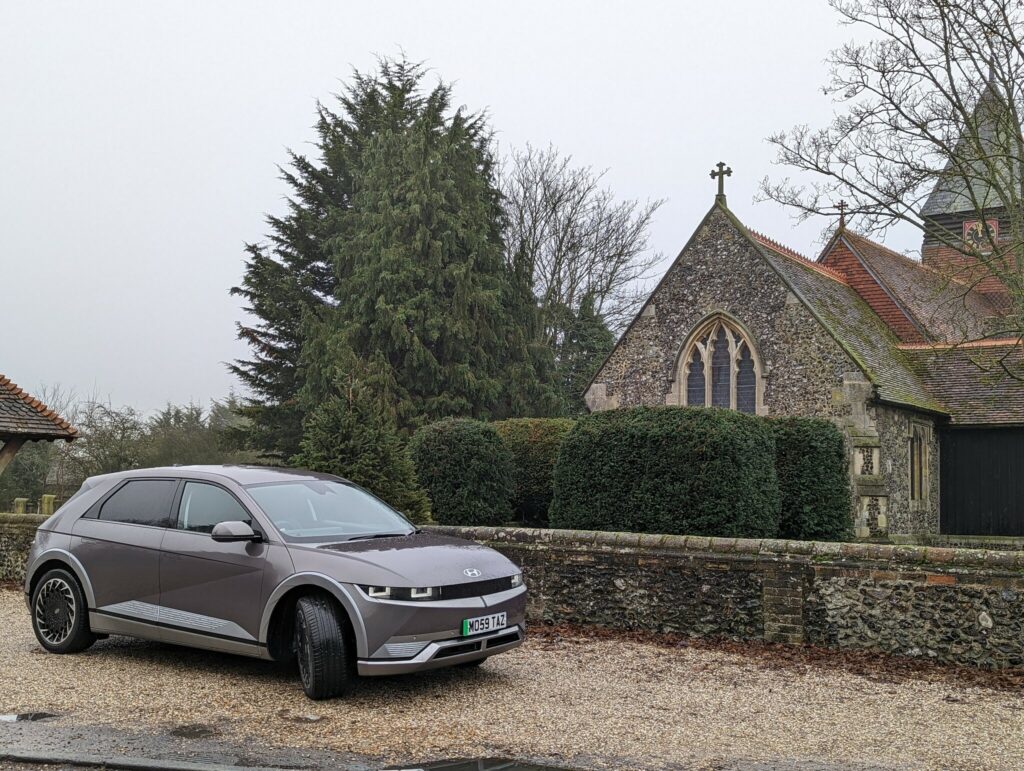 Car Insurance
Some insurance companies don't know how to quote for EV, and you can get some ridiculous quotes. If you would like to save up to £75 with a referral code why not try this link. You have nothing to lose, it's with Admiral a UK Insurance broker so all legit.
If you have considered or maybe purchased an Ioniq 5 you may want some good quality OEM mats. I found Vehicle Mats UK provided good quality mats for all vehicle types. I purchased a rubber mat for the boot, providing mud and water protection for the winter.
Online you may find the Ioniq forum helpful, and Facebook also has a group, look for Hyundai Ioniq 5 UK Owners.
Owners seem to be confused about the various model options, so I have posted this PDF showing the various price and equipment pack options. Essentially in the UK, you have two batteries 58 or 73Kw and 3 trim levels Connect/Premium/Ultimate. On some trim levels, you can choose to add the Tech or Eco packs, further details are enclosed in the below PDF.
V2L (Vehicle to Load)
Some models also have a Vehicle to load option this is the ability to use your car as a generator powering your field day station. The V2L adaptor will allow you to draw 240v at up to 3kW so the ability to power anything you can use at home in the field. The car has a menu option to allow you to set the minimum battery state, as running out of angry pixels in the field is not a good look.
Some models also have a 3 pin socket in the rear of the car ideal for laptops and chargers, but again this can supply 13A if needed!
Both of these features are ideal for the Ham Radio operator who wants to operate portable, maybe with a Linear amplifier in the field.
If you would like to explore other features of the car Hyundai have put together this collection of video and text in a digital owners manual.
So is it economic?
The short answer is yes, the longer answer is a little more complicated. If you can charge at home, then typically you can charge the car for around 73 x 5p = £3.65 and that would be good for say 200 miles. So that's 0.54p / mile.
So let's compare that to an efficient diesel car, let's say you get 50 miles per gallon. So 200 miles would be 4 UK gallons. That is around 18.18 Liters of fuel, at £1.49/l. So the calculation is £27 or 13p/m (please correct me if I have gone wrong)
It's not always that cheap, so let's say you use a public charger, that's 30p per Kw, so from empty to full that would cost you £21.90 (and we know diesel would be £27) so not looking quite as good. You will need to do your own calculations, but in a word yes it is going to be cheaper and better for the environment. Company car drivers will have other tax incentives to change, please check your local rules.
This can be coupled with the zero-rated VED (Vehicle Excise Duty) and London Congestion Charge (Both subject to change)
Oh, I hear you scream, what about the environmental cost of producing that BEV.
On this occasion, it was a safety system that saved the day. Imagine your driving along and this happens. Watch the pedestrian collision avoidance system in action!
Recorded on Nextbase Dashcam 322GW https://amzn.to/3hcSznj
Installation kit https://amzn.to/3shrrtB