Exposed on the side of a 50 meter mast the antenna often requires maintenance. George M1GEO and Chris G8OCV have over the years perfected the best way to mount the antenna, and on this occasion is had lasted close on 2 years. Antenna maintenance in the afternoon sun is much preferable to winter rain, so we too advantage of the weather to pull up the new doublet antenna.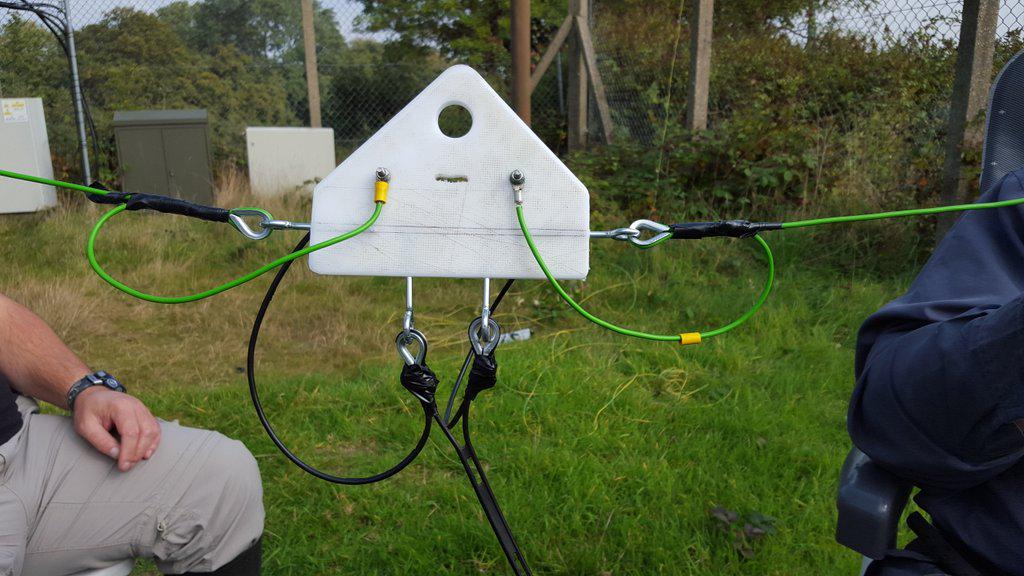 The doublet is 40m per leg, into 300 Ohm ladder line and then a 4:1 Balun.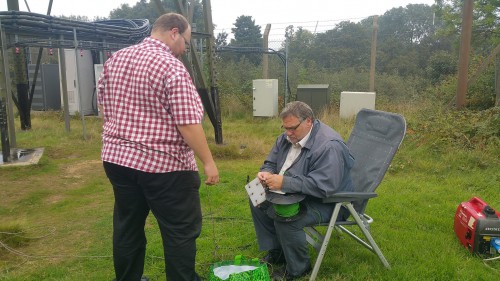 The centre of the antenna is made from a plastic chopping board from one of the discount value stores, ideal for insulators. The wire is multi strand 13A flex, ideal for antennas and hopefully robust enough to survive the winter weather.
The centre of the antenna is pulled up onto the mast, elevated to 20m and the ends are on one side into a tree and the other a warning siren.
Dave M0TAZ (Left) and Chris G8OCV working 80m SSB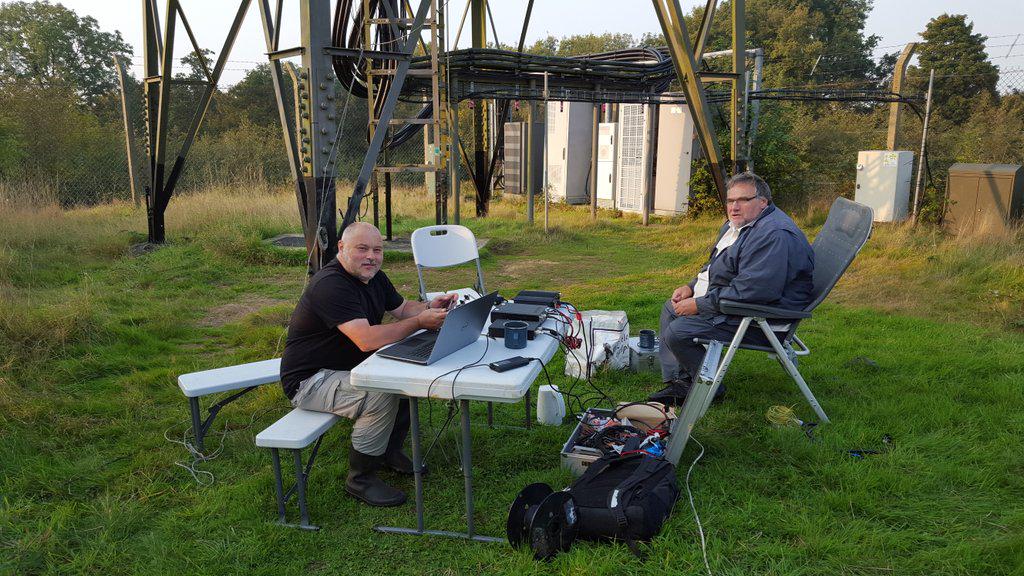 Its quite difficult to locate suitable points for the antenna ends, and elevation without snagging in the local trees is always a challenge. Once setup we managed a couple of QSO on 80m.
73 Dave M0TAZ