Do you remember playing as a kid with the short range 49 MHz walkie-talkies ?
We used to play with these often as a kid, and the range was shorter than your voice ! With an output between 5 and 50 mW these could often struggle to communicate more than a few meters.
Still the fun we had trying to extend the range.
The Elad FDM-DUO has a 0 dBm o/p on the rear that will provide 1mW out from 100 khz to 156 MHz
The Elad uses a SMA female connector on its rear, and using a ebay special connector I routed this into my ATU and doublet antenna matched for 7 MHz. I wanted to run WSPR at 1mW and see what decodes I could achieve.
Over the course of the next couple of days I ran the Elad both at night and during the day. It was hard to achieve any decodes at night, but in the day I was decoded on many occasions from stations in the range of 50 to 770 KM.
Best DX was 2 spots by Denmark based station 5P1B at 770 KM.
The following statistics provided by WSPR.net database
 Stations who decoded M0TAZ v Signal @ 1mW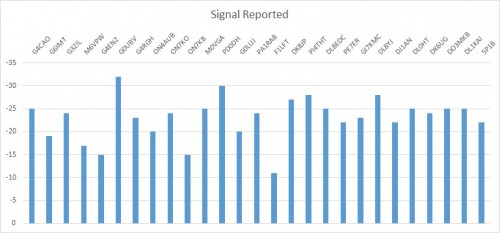 Stations who decoded M0TAZ v Distance @ 1mW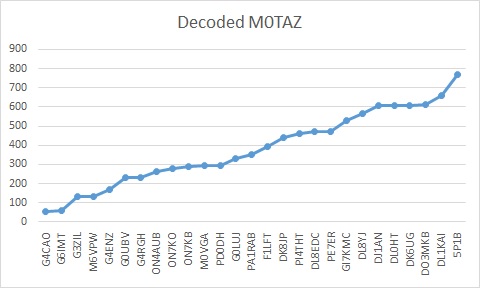 You can download the free WSPR software provided by K1JT online. WSPR reports are uploaded and databased online.
73 Dave M0TAZ