Homebrew 2e Quad for 14 MHz
The project was to build and test a 2e Quad antenna for 14 MHz, I wanted it to be lightweight and portable. The antenna had to be packed away in the car after a contest, so some parts of the antenna had to conform. The boom could be no longer than 3.5m, and the spreaders must be retracted for storage.
Cost should be under £100 for all the parts delivered.
The design uses fiberglass fishing poles, each pole is 4m fully extended. The project uses 8 poles. The poles will be fixed to the centre clamp using exhaust brackets, as they come complete with "U" support bracket. The size of the exhaust clamps will depend on the size of the roach poles.
The aerial will be 8m long, and 5m wide (see diagram) and the feed point will be at the bottom of the driven element. You may require some matching at the feedpoint, although mine was close to 50 Ohms.
You can find many online quad calculators, one that worked well for me is located here.
Here you will see the basic quad element, the basic construction is the same for both the driven and reflector. Here you will see the basic layout.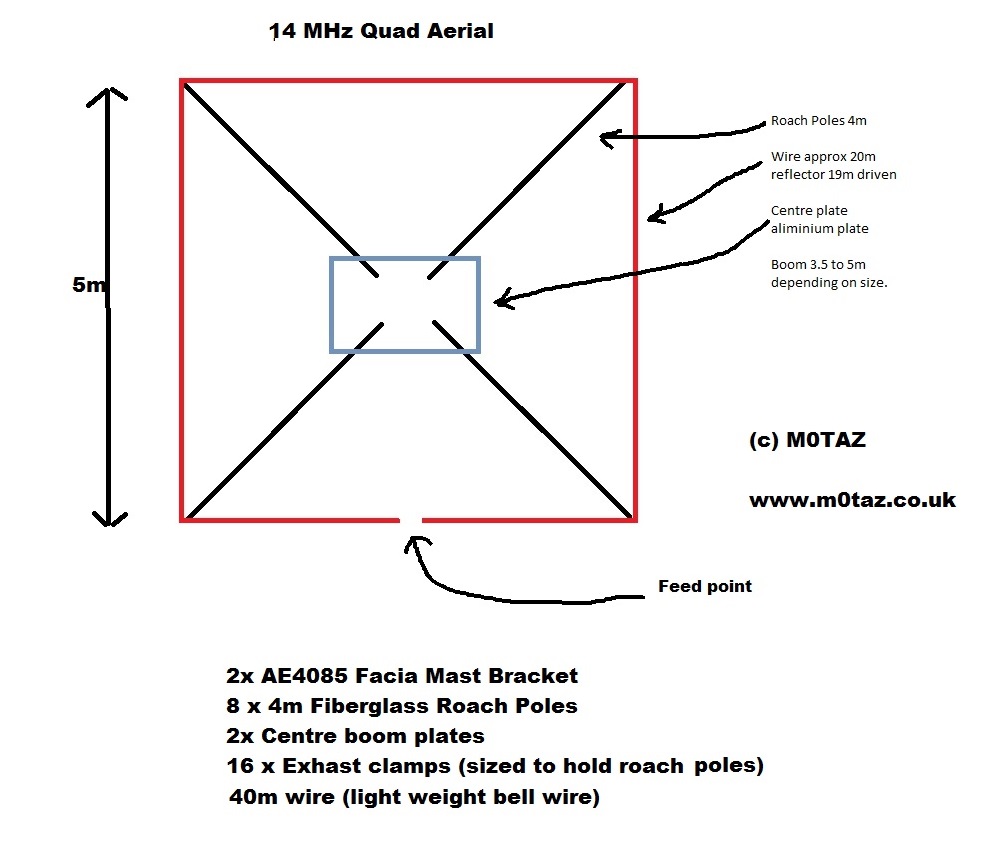 Photograph of parts required. (Click to expand pictures)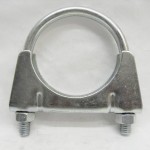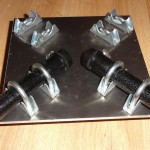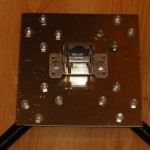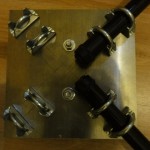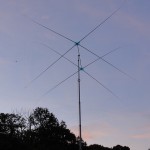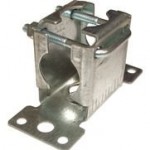 Having fun with the Quad and linear amplifier. QRO HF portable