This weekend the weather was planned to be over 30C, so I thought it would be better to be outside than stuck in the house. If I could find some shade, and keep out of the sun, this would be ideal.
Power and keeping cool
The weather was so warm, it was essential to stay in the shade and take lots of cold drinks with me. Luckily I can power everything off the car, using V2L so the fridge, coffee machine, and radio all run from 240v. This allows me to be off-grid, but still have access to 100w or more and make a coffee in the field.
The temperature today reached 31C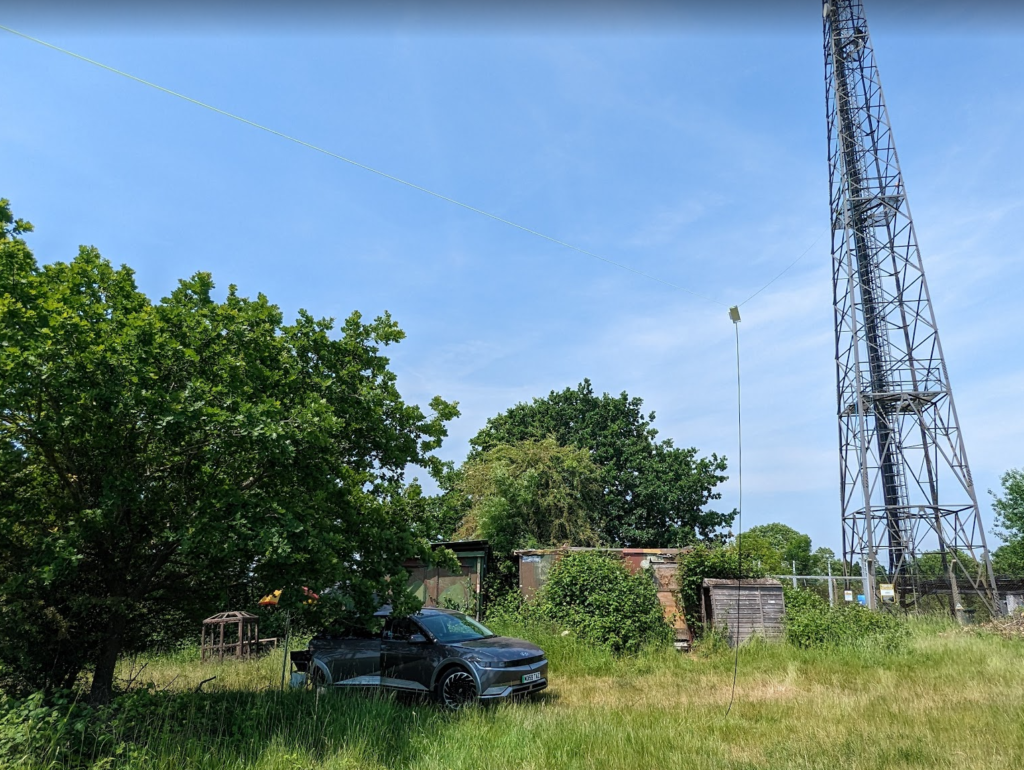 I opted to use the EFHW antenna, as this can simply be elevated at one end from a lanyard on the mast. The highest point was around 25m, sloping down to around 5m above the ground.
I took some lunch and lots of drinks, so I could spend the day onsite.
I started working a few on 7 MHz, the provided good coverage around the UK and into Europe. I then moved on FT8, and used 21 MHz for some DX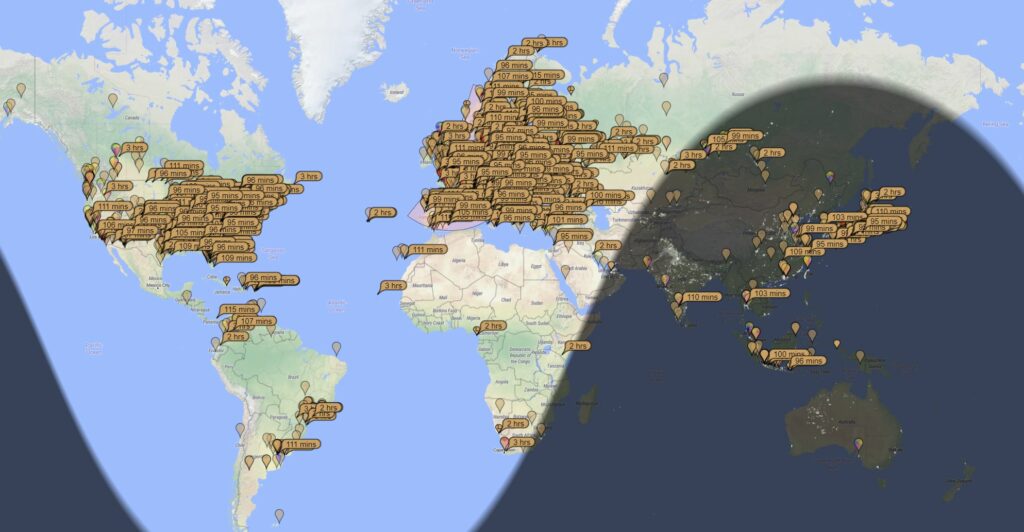 Most of the contacts from this point were either in Japan or USA, and over the weekend I made around 120 contacts. This gave me a map that looked quite impressive, considering it was just a bit of wire in a field.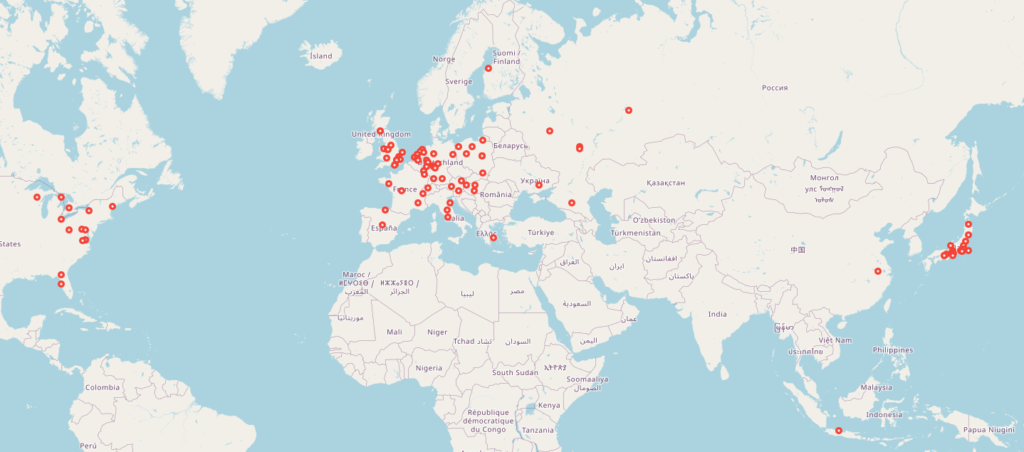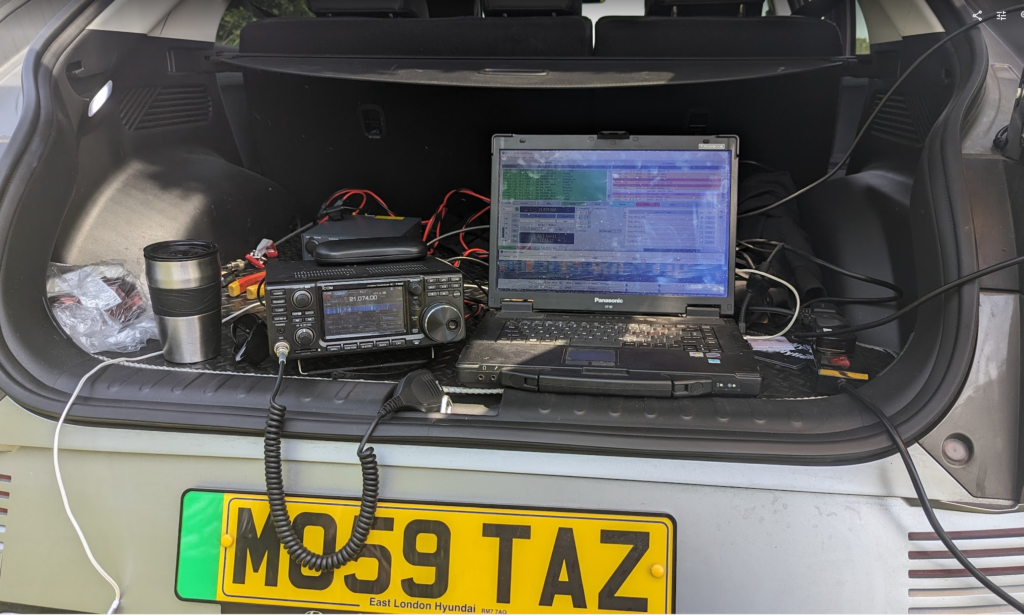 So operating portable can be fun, even with just some wire and a 100w radio. I managed to stay out of the sun and thankfully didn't get burned.