This year I attended for the first time the Dutch National rally in Rosmalen. George M1GEO, Chris G8OCV, Dave G7UVW, Peter G0IAP and myself left via Harwich ferry port for the overnight crossing. The ferry journey was excellent, with a full English breakfast to set you up for the day.
George M1GEO and Chris G8OCV sample the excellent breakfast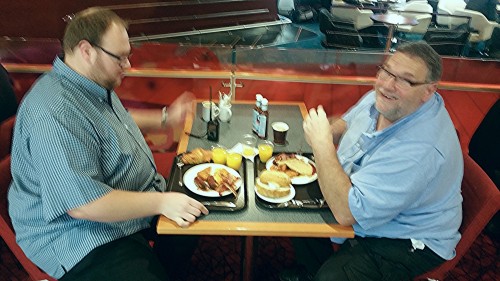 The rally is located in a large hall, with all the stands in one single location. The space also has an elevated section, with a number of traders selling from the balcony.
The rally and flea market is mostly populated with previously owned equipment and parts, with a wide selection of new and second hand components. Here is a view inside the hall. The rally was very well attended with thousands of amateurs from the Netherlands and beyond.
A view inside  the hall at Autotron, Graafsebaan 133, 5284 NL Rosmalen.

 Although the hall was in the main filled with second hand and components sellers you could find some new equipment on sale, including a working display model of the IC7300 at  the Hamshop NL.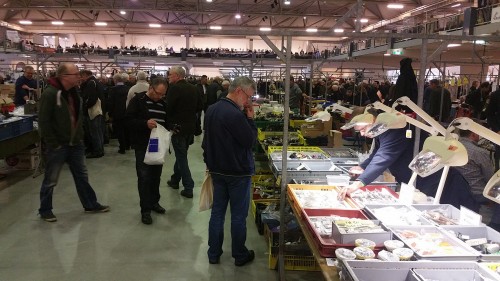 Here are a selection of pictures from around the site. Dave G7UVW purchased a very nice large 23cm aerial that needed a new home.
No rally would be complete without a stop for refreshments, and Rosmalen has a good selection of fast and not so fast food. I selected a healthy fruit based snack.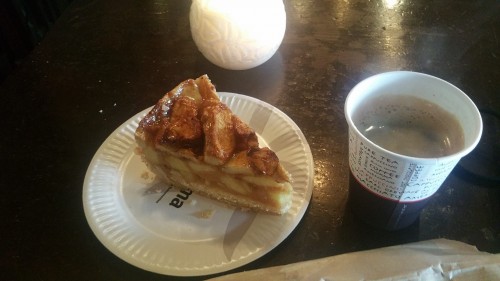 I purchased a waterproof / outdoor mounting box and some antenna hardware. As one amateur said to me, i've had fun and purchased more than my entrance fee! It was much busier than I expected, and the scale and attendance was much better than anything I have seen in the UK. Thanks to George M1GEO who completed the driving and aunty Google for her navigation. On the route home we even had time for a 3 course dinner and a beer on the overnight ferry.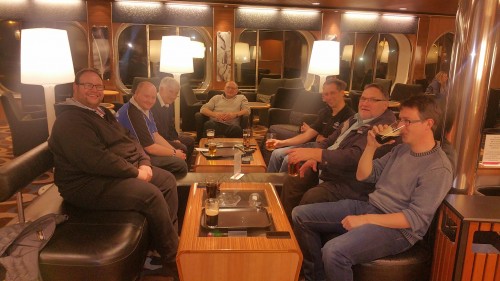 Here you can see us sharing a drink with the some of the  Cambridge Hams, Gavin M1BXF, Rob M0VFC and Martin G3ZAY.
73 Dave M0TAZ