Today I took part in the RSGB 144 MHz contest operating 10w and a 9e Tonna at 6m. The weather was warm and wet, with light rain. I decided to retreat into the boot for some /P
Operating from the Kelvedon Hatch SNB contest site.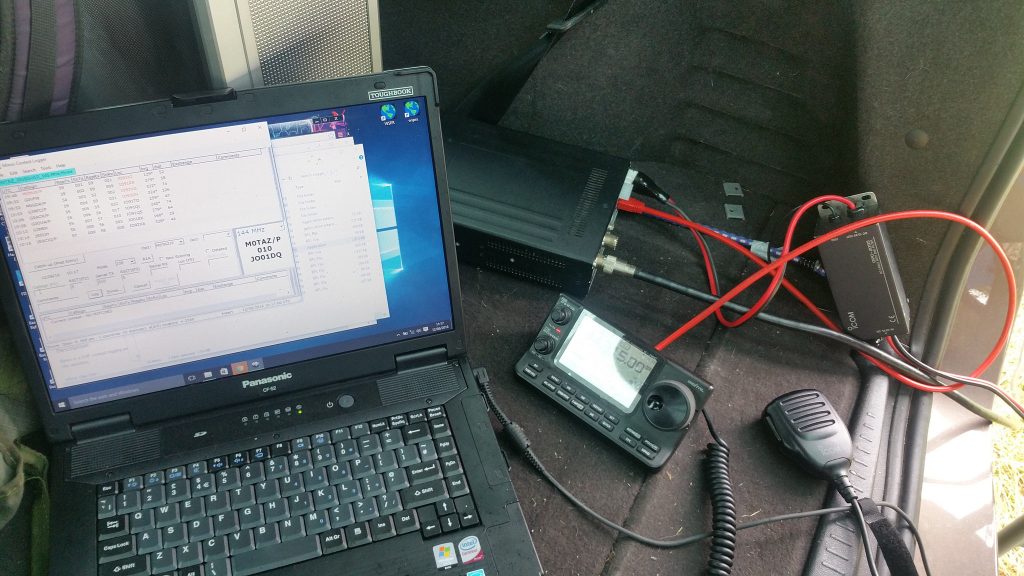 The antenna was supported by the Racal PU12 mast.
The band seemed very active as the contest was arranged to align with the 144 MHz Practical Wireless low power contest.
I started round 45 mins late, and closed the station down by 1pm so only operated for 2.5 Hrs.
Best DX was EI at 527 KM, was pleased to work into GW and France and nice to hear Cornwall.