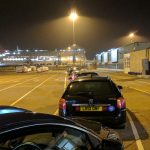 Once again I attended the radio rally in Rosmalen with George M1GEO, Chris G8OCV, Peter G0IAP and Dave M0MBD. We traveled up from Essex to meet George and Chris in Norfolk and then to Harwich to meet the boat.We boarded the overnight ferry from Harwich to Hook of Holland at around 8pm, and this left us a little time to chat and sample some of the onboard facilities. The boat sailed around 11 pm and arrived in Holland about 6 am the next morning.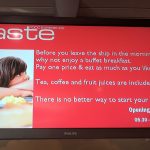 The trip includes your own cabin, and breakfast the next morning with an "eat as much as you can buffet". We always like to take this literally, and with carefully planning the breakfast can include toast, jam, bacon, eggs, beans, cereal, and fruit.  Once arrived at the Hook of Holland you leave the boat around 8 am local time, and the drive to Rosmalen is around 50 minutes.
The rally was held once again at Autotron, Graafsebaan 133, 5284 NL Rosmalen.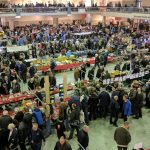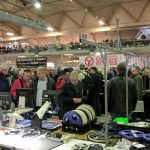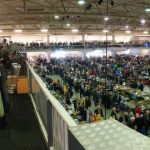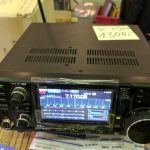 Ample parking is provided on site, although you often find the walk can be 5 minutes or so to the conference center. I assume they have more local parking for mobility impaired guests, but this is something to consider if you purchase anything large and heavy.
The selection of previously owned equipment was immense, covering everything from old army surplus equipment to modern computer spares and most things in-between. Some of the main dealers did attend, so it was possible to purchase new equipment as well as old.
It was also nice to meet up with other amateurs from around Europe, here you can see (center) George M1GEO chatting to (Left) Neils PA1DSP and Pieter-Tjerk de Boer PA3FWM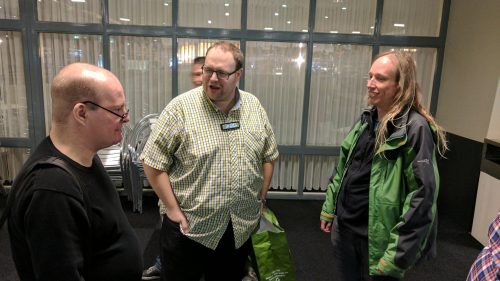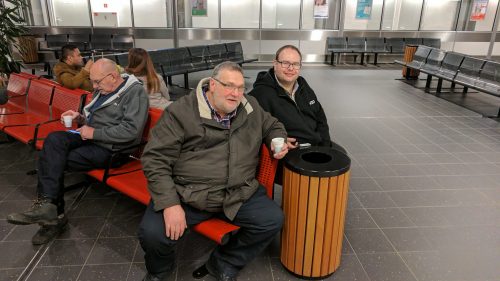 We left the venue around 4 pm and headed back to the hook of Holland. The trip home was equally enjoyable, with a 3-course evening meal on the boat and time to relax after a busy day searching for bargains.
We car shared with George M1GEO who provided all of the motor vehicle transportation, and the cost for the ferry, breakfast on both mornings, 2 nights cabin and a 3-course evening meal was around £160. Altogether great value, and a very enjoyable weekend.
Special thanks to Lin (George mum) for organising us all and sorting out all our travel arrangements 🙂