Members of the SNBCG took part in the first 50 MHz contest of the year at the Kelvedon Hatch SNB using the club call M0SNB. The contest ran from for 3 hrs on Sunday morning (10 till 1) the weather was forecast to be 23C and sunny. We opted to operate outdoors using a 5e beam on a 10m pump up mast. The radio was an Icom 7600 and Expert 1.3 K-FA provided 400w power was provided by a Honda EU20 generator.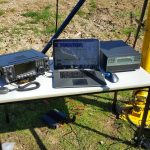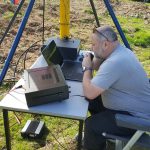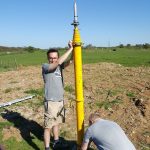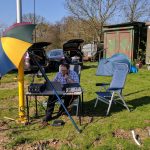 The band seemed very busy, with lots of stations taking part, and I think the good weather helped encourage more portable operating. Over the course of the next 3 hrs, we worked 63 Q with our best DX into EI at 585 KM. Conditions seemed average, but we did have some very rapid QSO on some of the longer paths, sounded very much like aircraft flutter.
A very enjoyable contest in the sun, thanks to everyone we worked.
You can find the claimed scores online.
You can view the RSGB VHF contest calendar online.
You can read more about the Kelvedon Hatch Secret Nuclear Bunker and the SNBCG here.