Sunday 23rd April St Georges Day provided a good excuse to play some radio with Essex Ham. Charlie M0PZT had once again applied for the special call GB0 ST Georges day, and the location was Gallywood common just South of Chelmsford.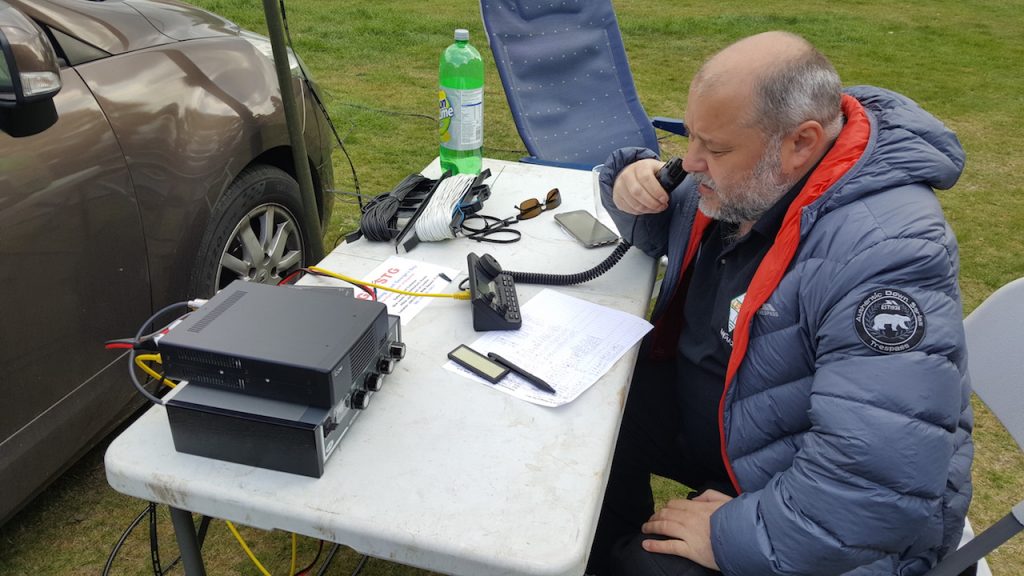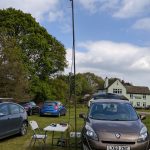 The weather was better than expected, and this encouraged lots of Essex Ham members to attend and play radio. I counted 7 active stations, these included at various times 144 MHz FM and SSB, 70 MHz, 18 MHz, 14 MHz, 7 MHz 5 MHz,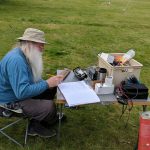 and 3.5MHz So you could say we had most bands covered.
I opted to start on 70 MHz using a 1/2 wave and some push-up poles. The furthest distance on 70 MHz was down into the Gatwick area around 50 Miles. Once I had worked everyone I could hear I then migrated to 5 Mhz using a low doublet antenna.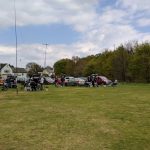 With the assistance of G8OCV Chris and George M1GEO, we soon had the doublet supported in a local
tree and ready to work some inter G. The band conditions were a little depressed, once again a solar flare had caused some disturbances, but 5 Mhz did provide reliable contacts as far north as Scotland and all over the UK. Signals were especially strong from Devon and the South Coast.
It was nice to see so many people operating portable, every station battery powered. I operated from 1130 to 5 PM using a lead acid leisure battery and the Icom 7100. Special thanks to Peter M0PSX and Charlie M0PZT for organising the event once again.
You can follow Essex Ham on twitter or their website.