Sunday 11th June was the #2 backpackers, hill toppers and QRP contest. The RSGB contest ran from 10 till 2 PM and had two categories 25w or 5w. I decided to enter the 25w category, the radio had to be battery powered and the power limit was 25w.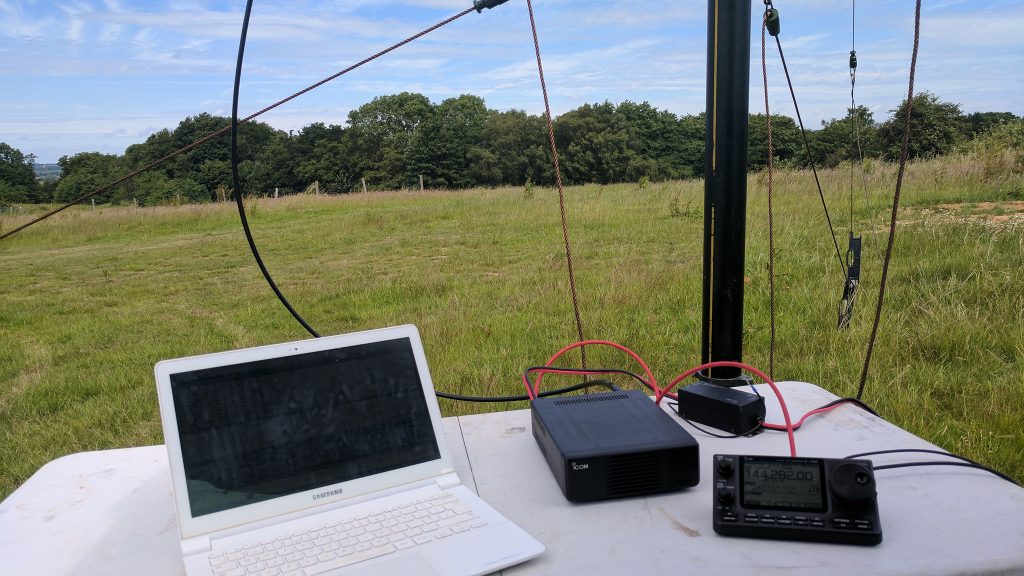 The antenna was a 9e tonna mounted on a Racal push-up mast at 6m. You can read the complete rules online.
The exchange is a signal report, serial number and then your locator, so a typical exchange may be 59, 001 in JO01DP.
I worked a couple of stations who was aware it was an activity day, but not aware of their locator. I found the best way is to look it up online or download one of the many phone apps that will do this for you. I started a little late at 10.30 as on this occasion I was operating alone.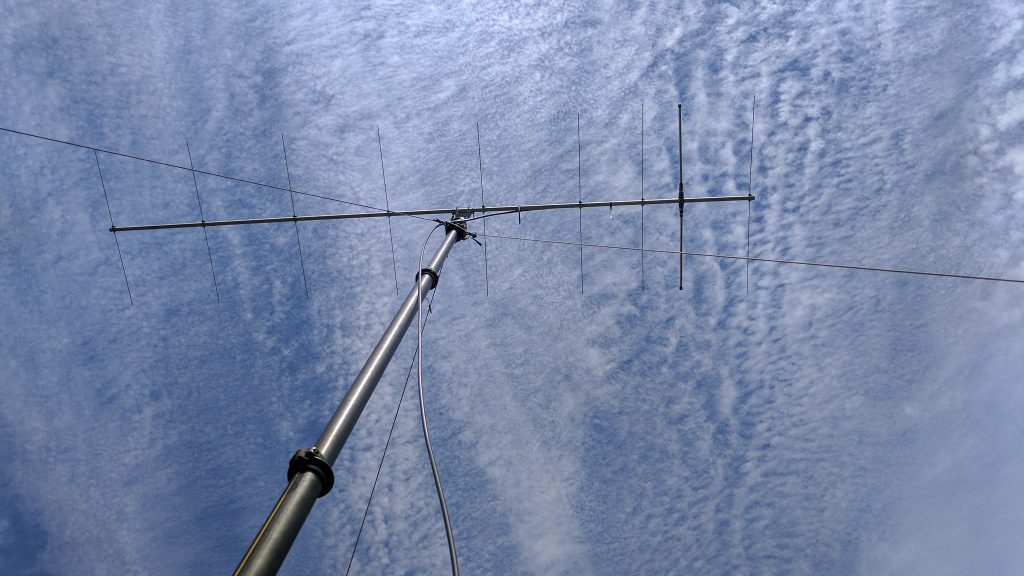 Using the Icom 7100 and a 68Ah leisure battery I was able to operate for the complete contest. I used a small netbook to log, it's important to find something that can be battery powered for the duration of the contest. I did have one unexpected problem, if the laptop was within 1m of the radio it did cause some QRM, interesting, as I had never noticed that before.
Conditions seemed flat, but the bands were very busy, I think this contest coincided with the practical wireless QRP contest.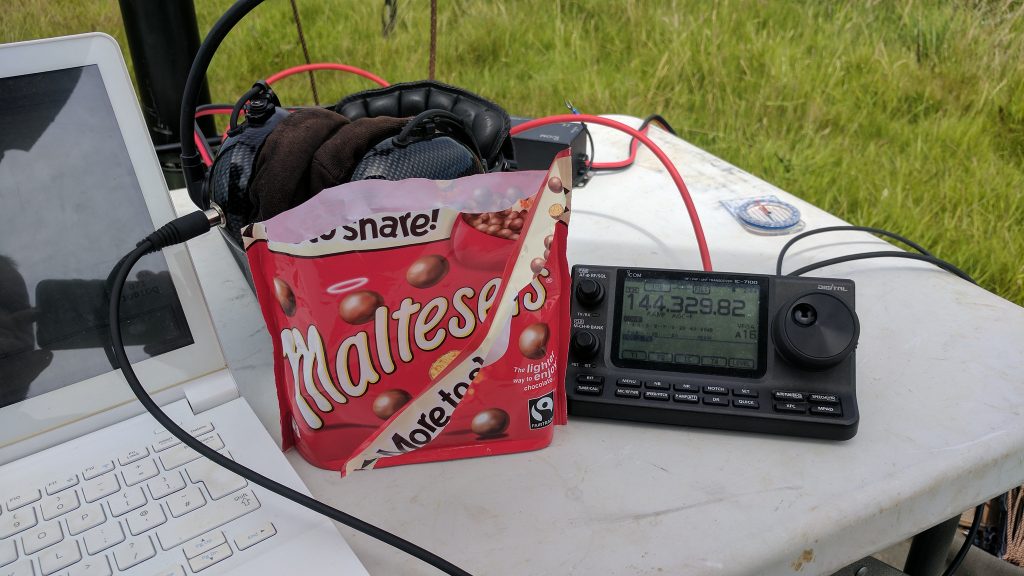 Over the next few hours I was able to work 75 stations in 4 countries (England, Wales, Isle of Man and Gurnsey) The best DX was 430KM into the Isle of Man.
Thanks to everyone who took part, a really enjoyable afternoon in the sun.