The RSGB CC run a series of cumulative contests through the year, you can partake in either a fixed station or out portable. I prefer to operate out portable, as this gives me a significant advantage to attempting this from home.
Using our contest site at Kelvedon Hatch SNB and with the assistance of John M0UKD we set up the following station.
Homebrew 4e 70 MHz beam a DK7ZB design
Expert SPA 1.3k FA Solid state amplifier
The weather was forecast to be dry and breezy and so we opted to set up in the fields overlooking the bunker and the mast. The contest ran from 3 till 5 pm, and with around 1hr setup time to organise the portable station, you can maybe see why some people operate from home. It's quite a lot of effort for a 2hr contest, but on the positive side, you would expect the activity to be condensed into this short timeframe.
Setting up the beam.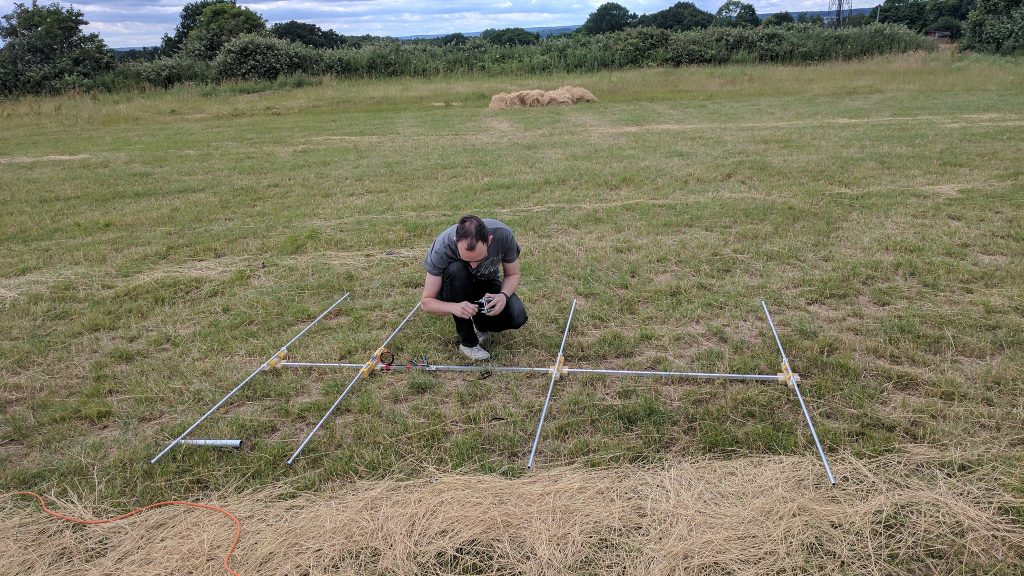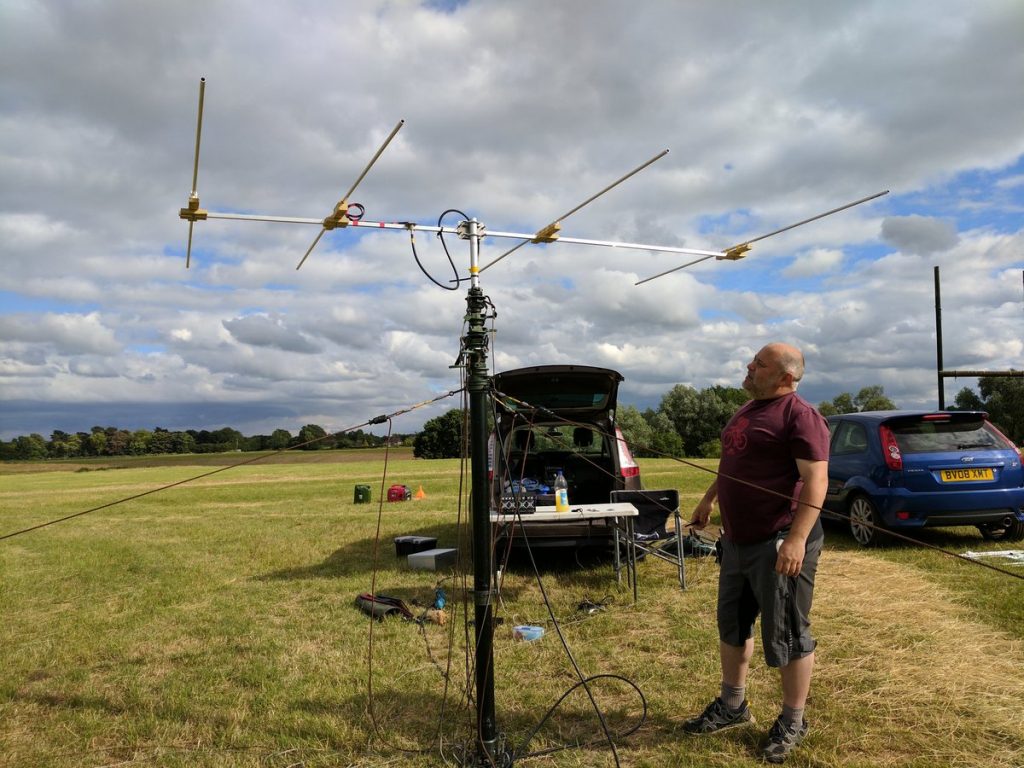 The makeshift shack was constructed to keep out the wind, and the odd  spot of rain.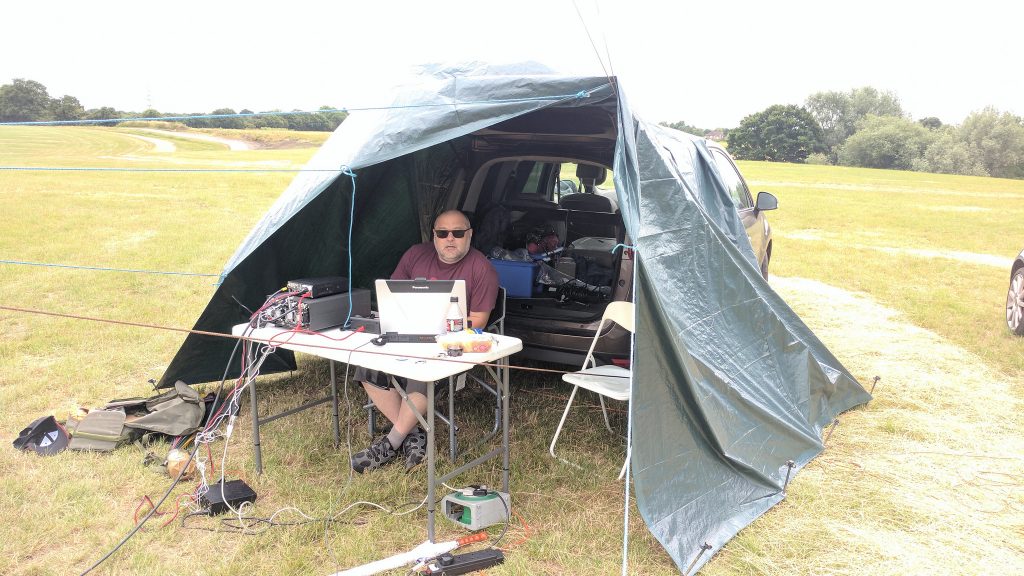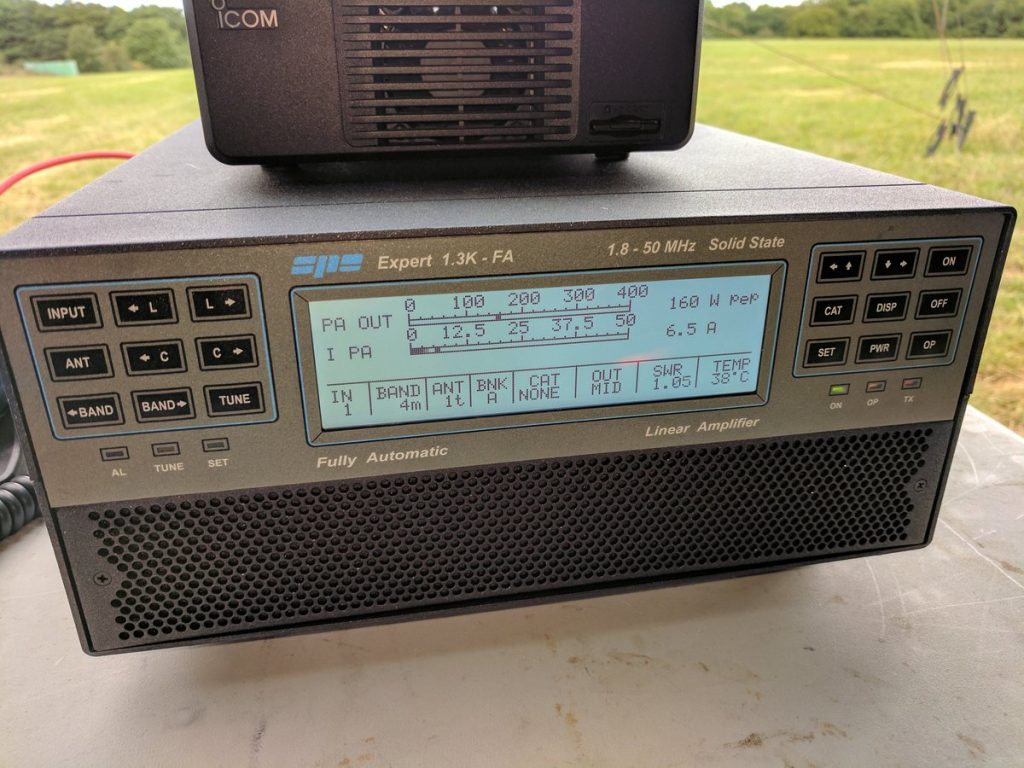 The beam worked really well, having very good directivity and F/B ratio despite its small size.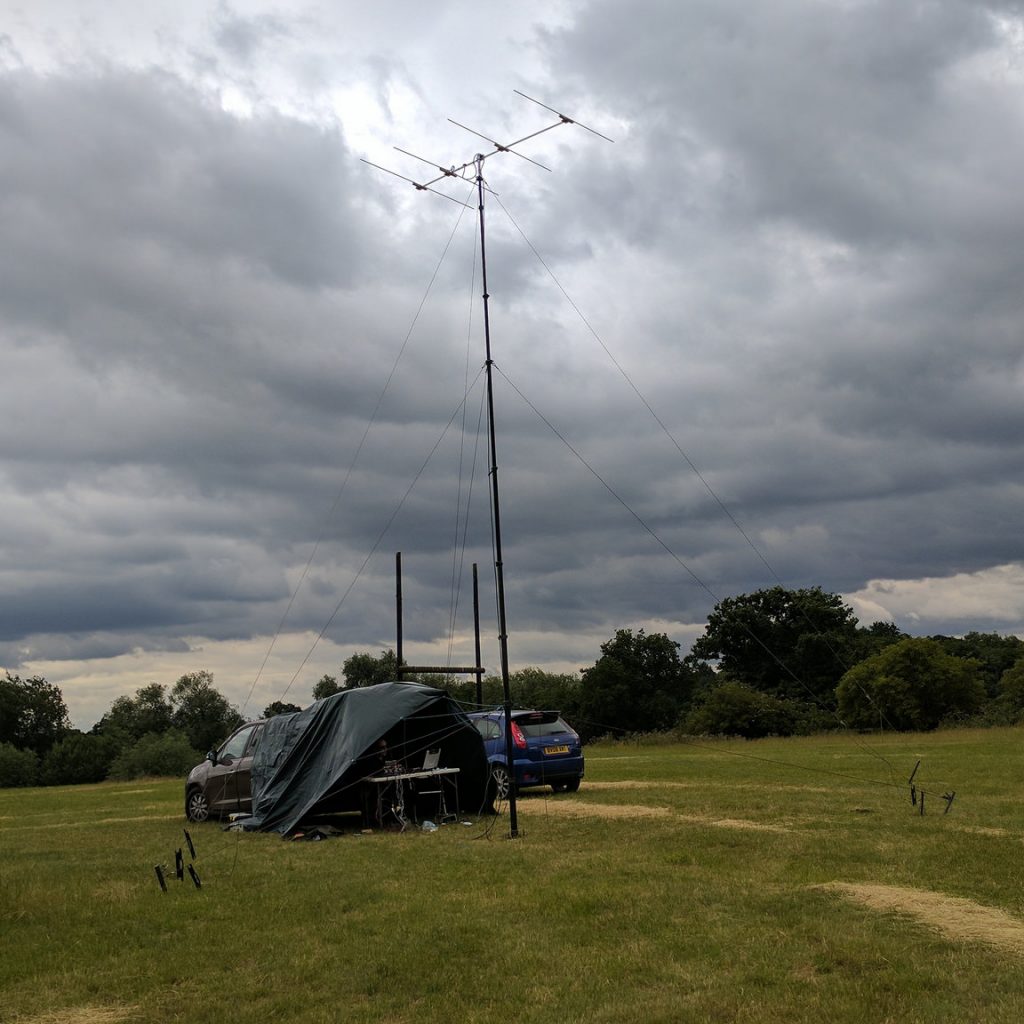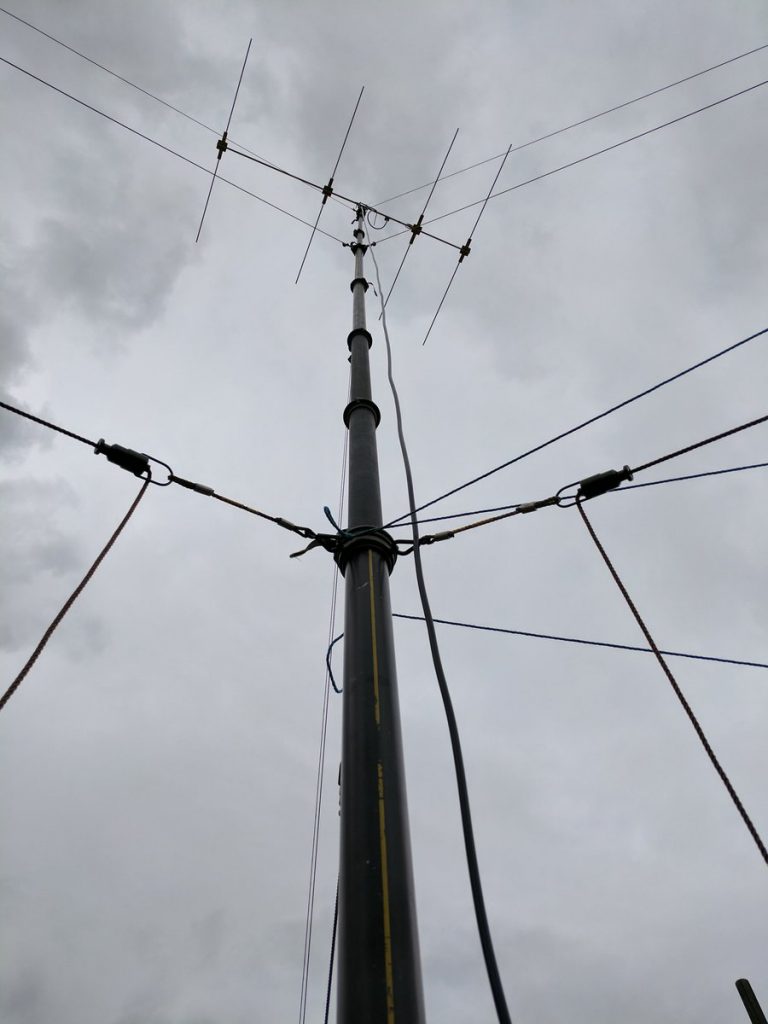 Over the course of the next 2 hrs, we worked 45 stations, in 4 countries. England, Wales, Guernsey and Northern Ireland. Our best DX was  GI4SNA at 527 KM.
You can view the claimed scores online.