The good, the bad and the ugly Part 3
If you haven't already seen this started with Part 1 and Part 2
This evening I tested 2 common micromagnetic aerials often used as quick fixes for using the handy in the car. The last antenna is a stubby found on the Motorola MT200 series handhelds, often used by amateurs for 433 MHz.
Our first micromagnetic antenna is around  300mm (12 inches) long and has the very lossy thin coax.The antenna surprising has a match point on both 145 and 433 MHz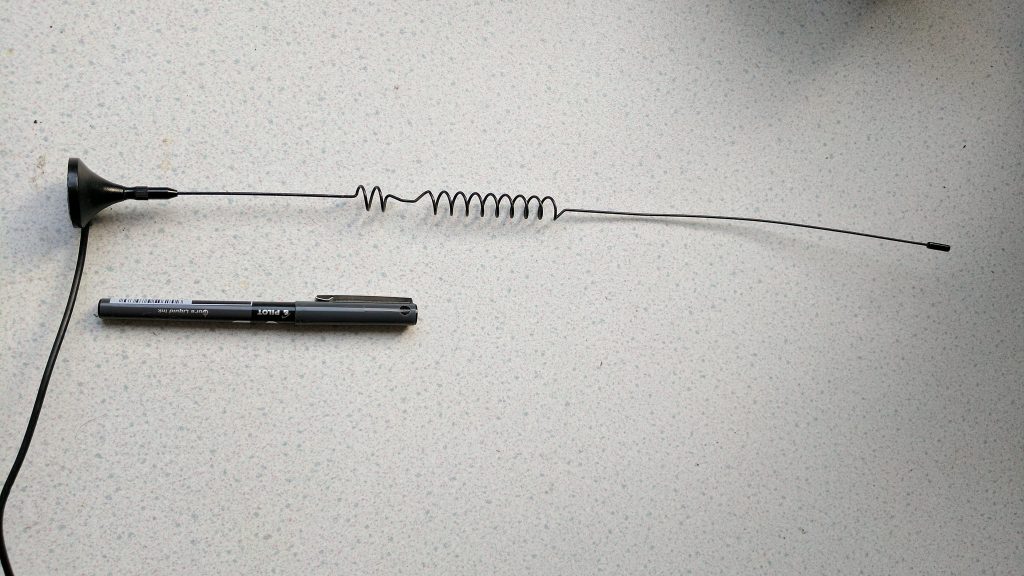 You can see from the VNA plot it makes a good effort on both frequencies.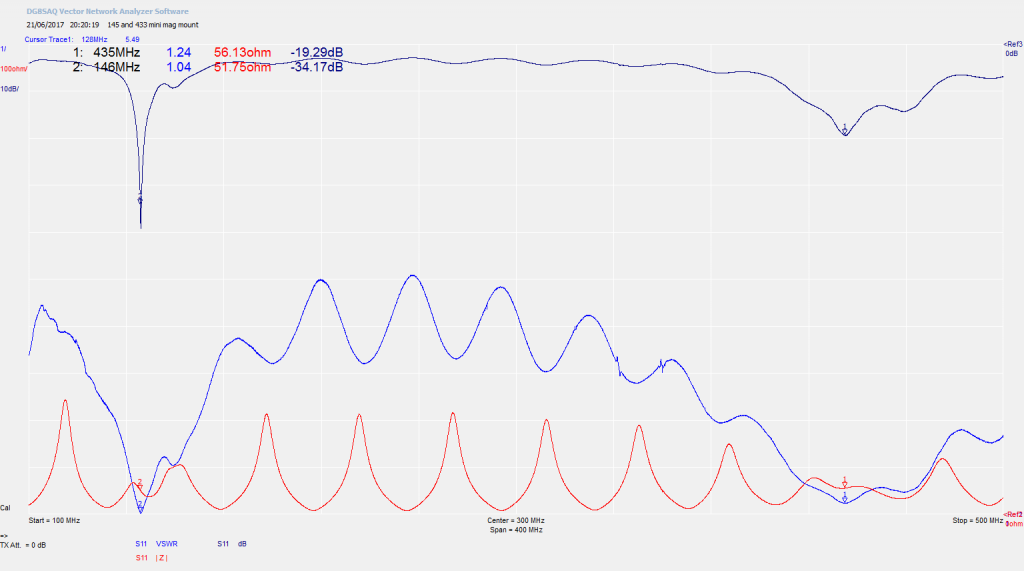 Our second micromagnetic antenna doesn't fair as well, providing a poor match on 145 MHz, and a poor match on 433. It's slightly shorter than the first version around 25cm (10 inches)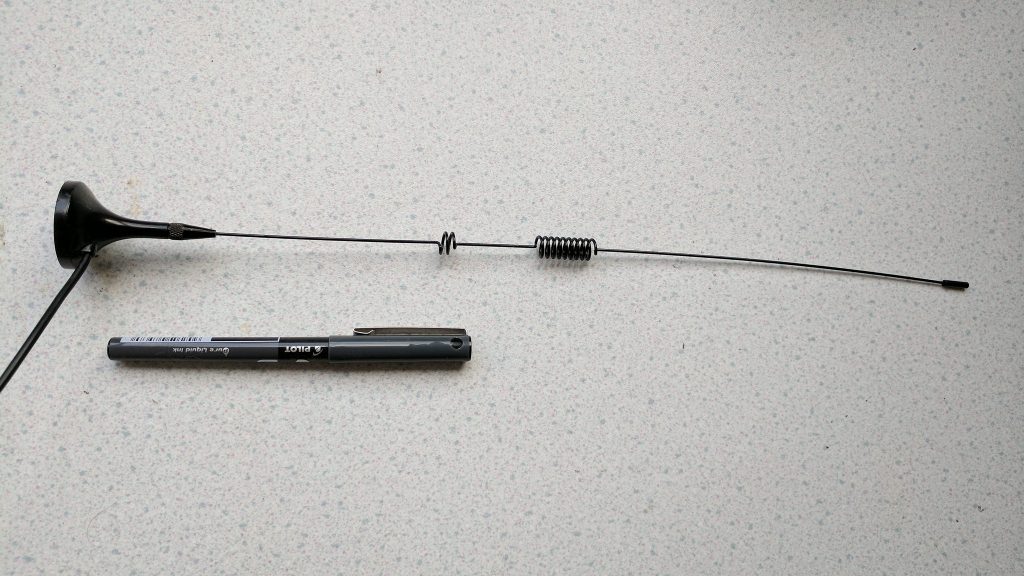 The VNA plot shows the match at both 145 and 433 MHz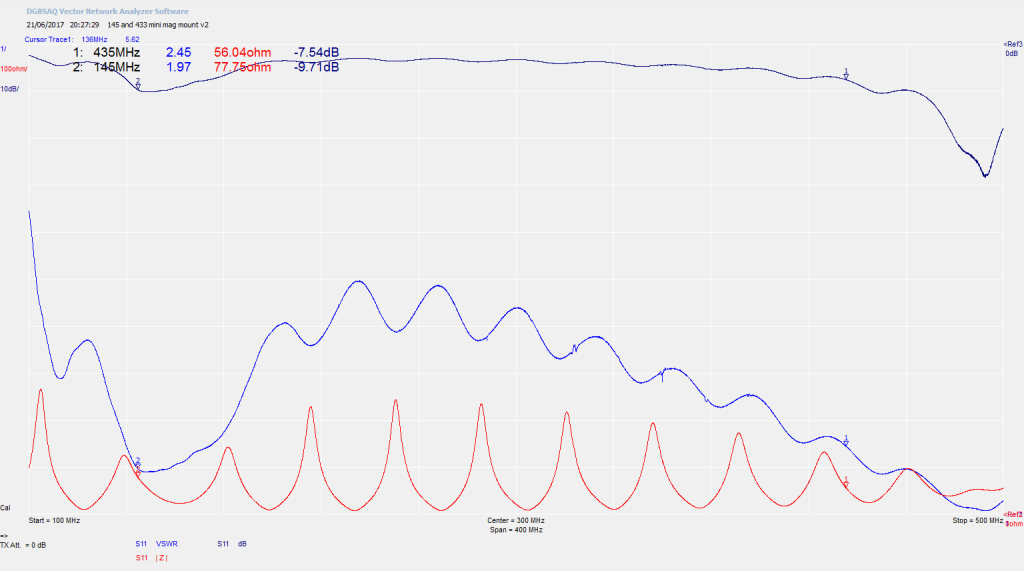 Our last candidate is the stubby found on Motorola MT2000 handsets, these are often used on the 433 MHz amateur bands. The handheld and antenna look like this.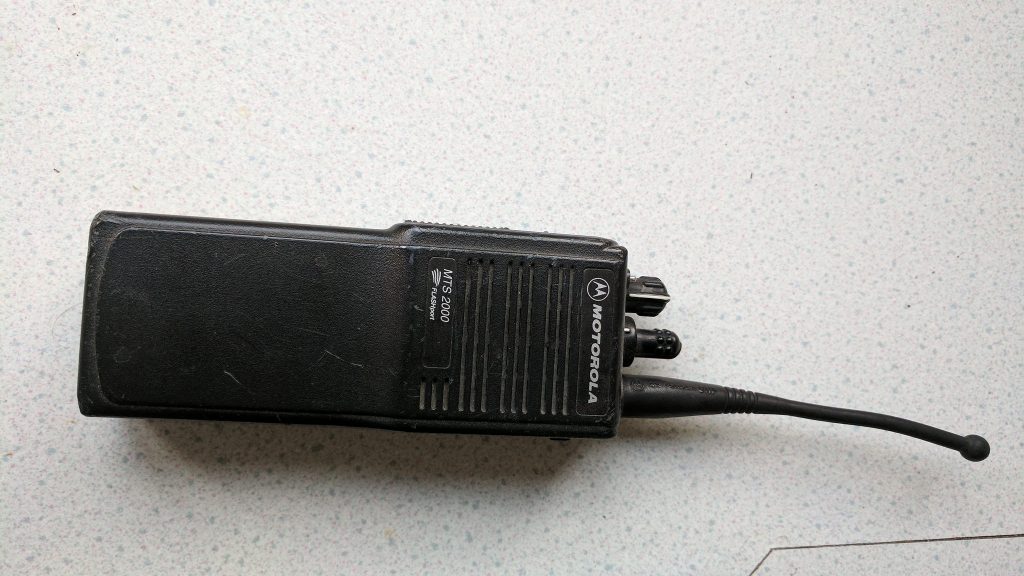 The antenna doesn't do too bad on 433 MHz but it's clearly been optimised for further up the PMR band.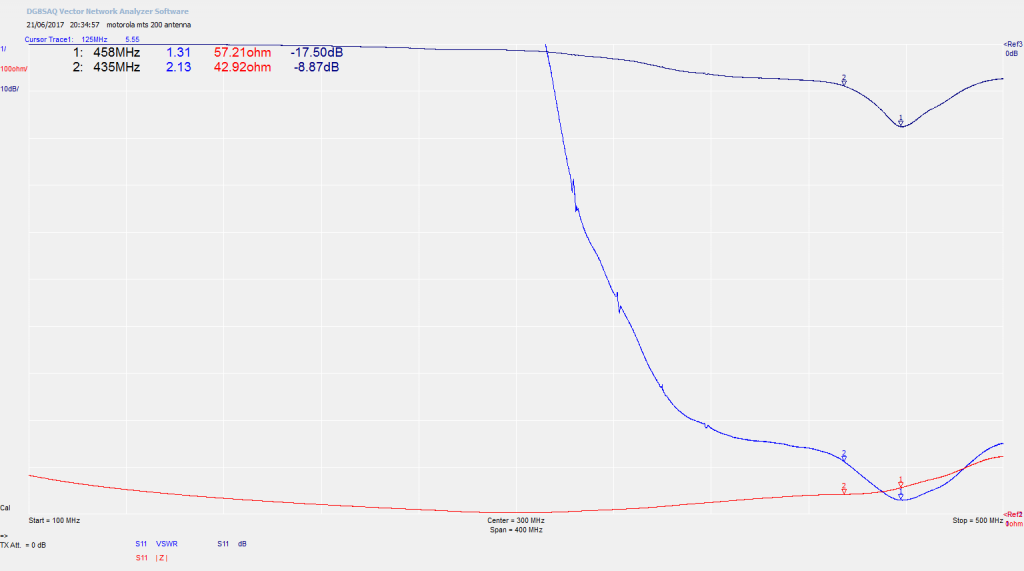 It's worth noting on 433 MHz using the very thin RG174 coax you should expect to lose 50% or more of you power before it even reaches the aerial. Yes, they will often work better than the stubby in the car, and they may very well do exactly what you want for local repeater access but it's worth knowing the limitations.