If you arrived here without reading Part 1, it may be worth checking that out.
eBay is full of fake Diamond SRH805S antenna, so in this article, we take a closer look at 3 or these versions. Only one of these is real, as it will become obvious
Click on the images to enlarge.
---
eBay 99p version. A look outside and inside.
---
145 Mhz – 203 Ohms
433 Mhz – 57 Ohms
1.2Ghz – 4.6 Ohms
VNA plot credits @DTL
---
eBay £5 version.
---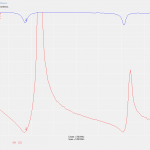 145 MHz – 510 Ohms
433 Mhz – 36 Ohms
1.2Ghz – 62 Ohms
VNA plots credit @DTL
---
Genuine version £25
---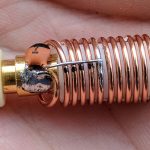 Picture and measurement credit to John M0UKD
The antenna provides a good match on 145, 433 and 1.2Ghz and unlike the fake versions, this would actually seem to work on the specified bands.
---
So how do you spot a fake SRH805S?
I guess you need to ask yourself 2 questions.
If you purchasing it from eBay then it's most likely fake. The other clue is price, the genuine version would cost around £25.
If you would like to purchase the genuine article, then I would suggest you use a recognised ham radio outlet.
The fake and genuine antenna both look identical, but as you can see that's the only thing they share.
You can continue reading Part 3