Using the Hermes Lite and Spark SDR software I was able to monitor 10 bands simultaneously. Alan M0NNB provides some excellent software that works with the Hermes Lite SDR, it's especially good for band skimming. The software and radio can also be used as a 4 band TX/RX combination or configures as 10 Band RX only.

Once configured you can leave the receiver on 24×7 and with a wide band RX antenna see what you can receive. FT8 is very busy most days, and you can often use this as a propagation predictor. You will need to have a PC or Linux machine connected to the internet, and the spots can be mapped in PSK reporter.
You can check the reports by operator here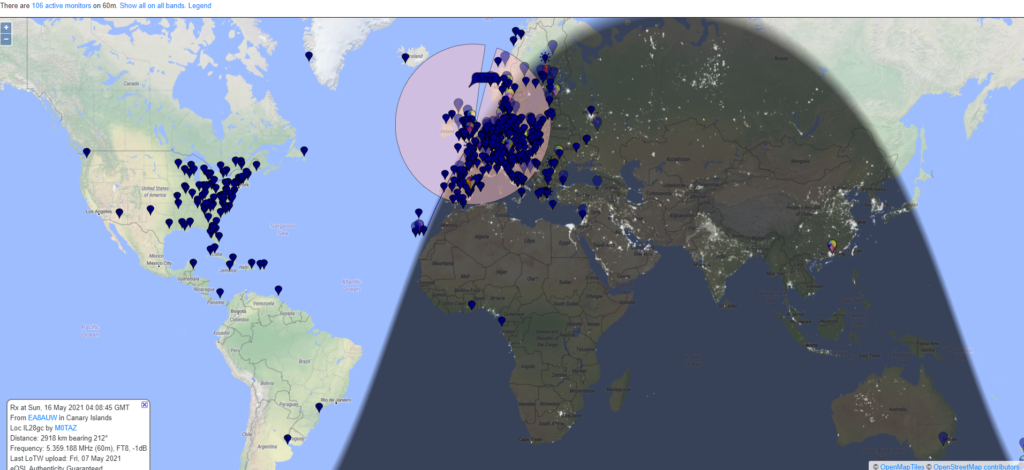 It often possible to receive 40 to 50,000 spots per day and over 150 DXCC. Weekly stats would indicate 250,000 spots.