The ATU-10 by N7DDC is a 10w portable auto tuner, with an internal battery and latching relays ideal for portable use with the IC705.
The ATU is ideal for portable use and can be charged with a USB -C style plug, once tuned the relays latch and the power can sleep saving battery. The ATU communicates with the radio via a stereo audio cable, although you will need to change some settings on the radio menu.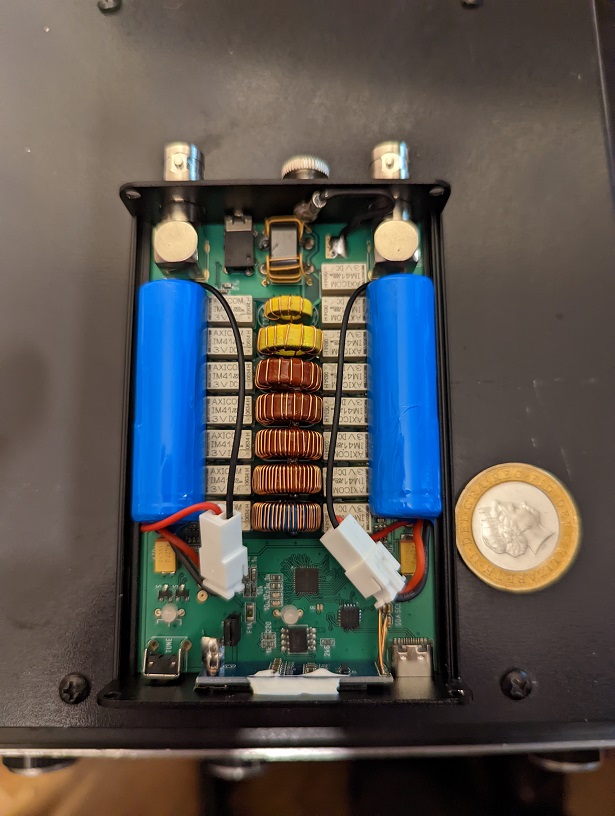 At just 100 x 70 x 25mm approx excluding connectors.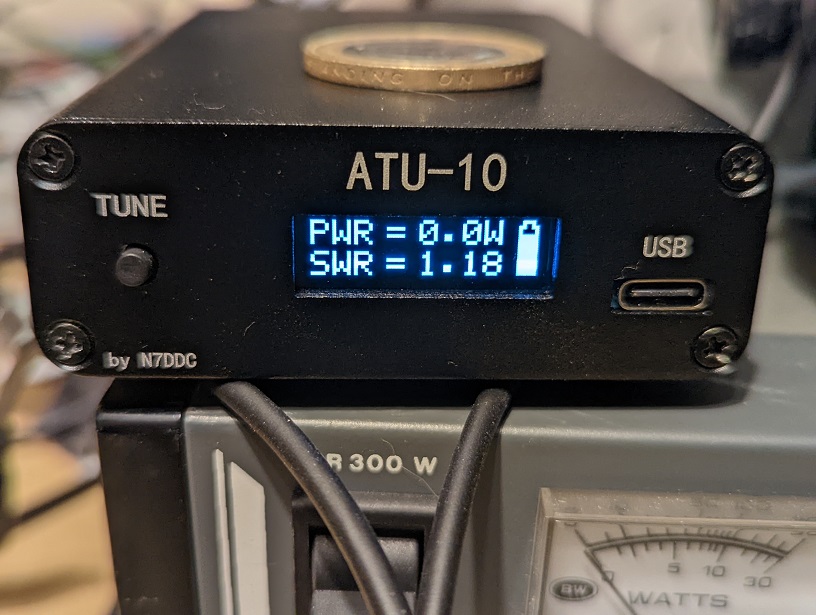 Firstly connect up the ATU IN and OUT to the radio and the antenna system. The ATU uses BNC connectors to save space, so you may require an adaptor.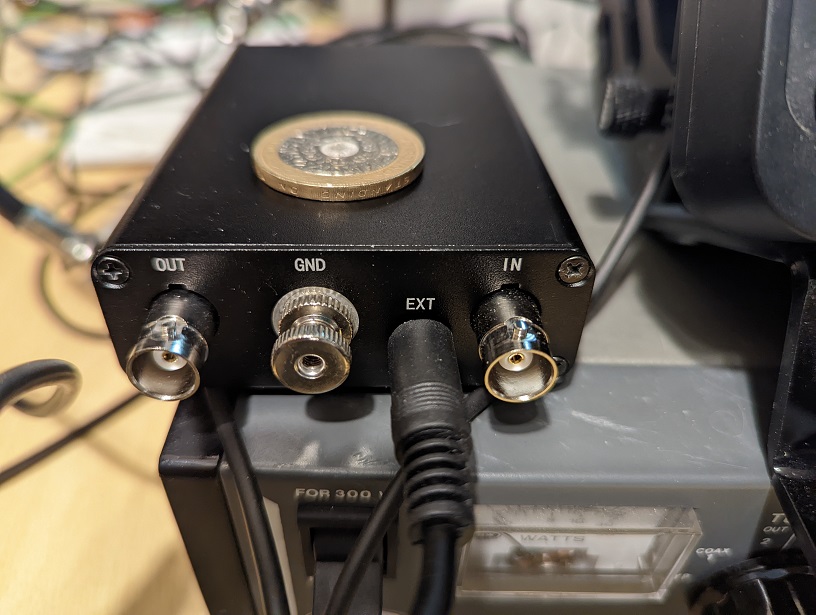 Then plug in the stereo audio cable and enter the Icom menu system, Menu, then Set, then Function and select Tuner. Select tuner type Others and PTT start to ON
Then change the band on the radio, and push the PTT the tuner should retune and display the power and SWR as shown below.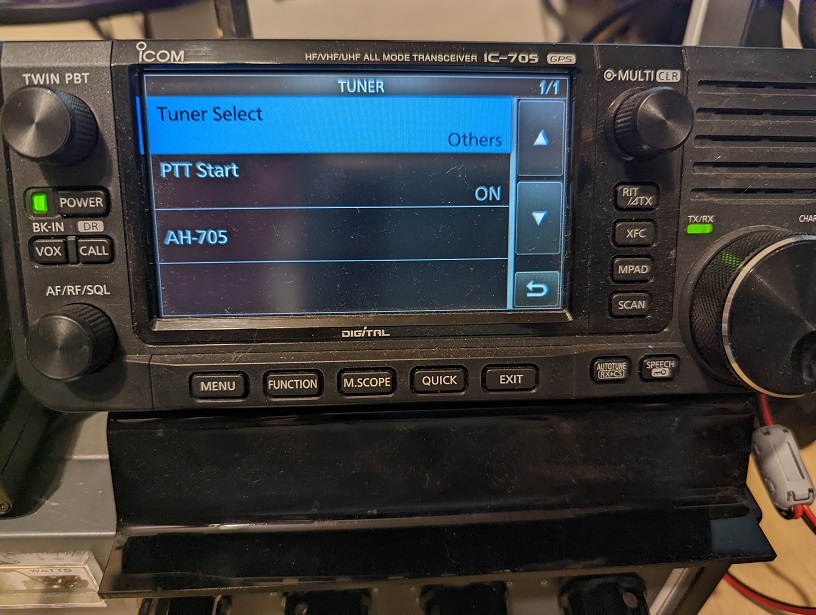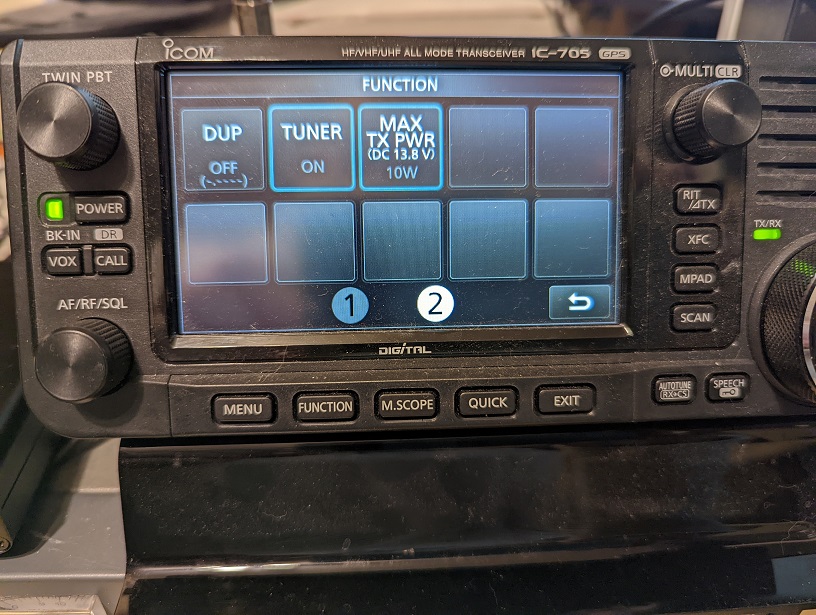 Other accessories worthy of consideration
The ATU is similar to the mAT-705 designed for the IC705
You will also find a similar 100w version available online
The quick-release antenna connector can be very useful to protect the delicate BNC on the IC705
IC705 Backpack / Rucksack